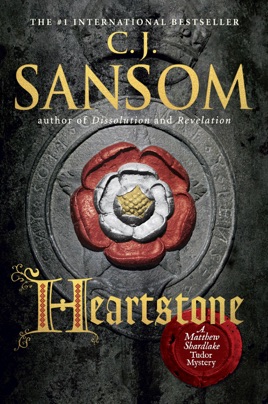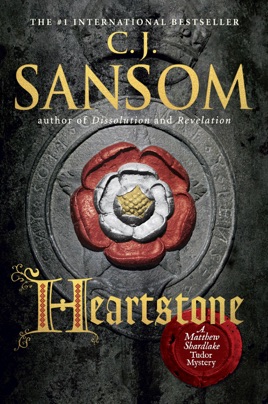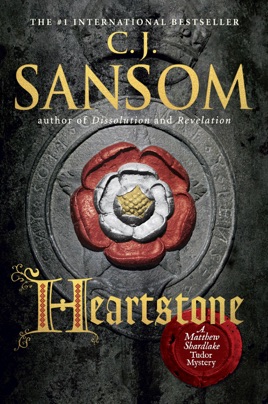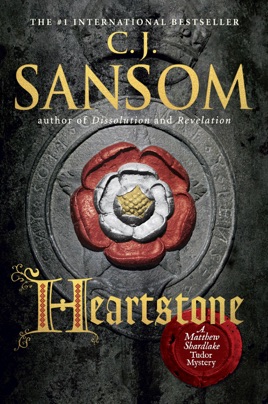 Heartstone
A Matthew Shardlake Tudor Mystery
Publisher Description
The epic fifth novel in the Matthew Shardlake Tudor Mystery series by the bestselling author of Winter in Madrid and Dominion

Summer 1545. A massive French armada is threatening England, and Henry VIII has plunged the country into economic crisis to finance the war. Meanwhile, an old servant of Queen Catherine Parr has asked Matthew Shardlake to investigate claims of "monstrous" wrongs committed against a young ward of the court. As the French fleet approaches, Shardlake's inquiries reunite him with an old friend-and an old enemy close to the throne.

This fast-paced fifth installment in C. J. Sansom's "richly entertaining and reassuringly scholarly series" (Marilyn Stasio, The New York Times Book Review) will enchant fans of Wolf Hall, Bring Up the Bodies, and The Other Boleyn Girl.
PUBLISHERS WEEKLY
Few contemporary authors are as adept as Sansom at blending a whodunit with a sweeping historical epic, as shown by his fifth mystery featuring English attorney Matthew Shardlake (after 2009's Revelation). In 1545, as a French fleet threatens invasion, the English queen, Catherine Parr, asks Shardlake to look into a matter for an old servant, whose son committed suicide shortly after filing a protest about the wardship of a boy the son had tutored. Soon after accepting this assignment, Shardlake is assaulted by a gang of thugs, who warn him to drop the matter. On his own, he also probes the past of a Bedlam inmate, Ellen Fettiplace, who was institutionalized 20 years earlier after being raped. Both cases turn out to be extremely complex, and Shardlake, who puts justice above his personal interests, ends up with several murders to solve as well. Strong prose makes Tudor England instantly accessible, and the clockwork plotting sustains deep interest throughout.