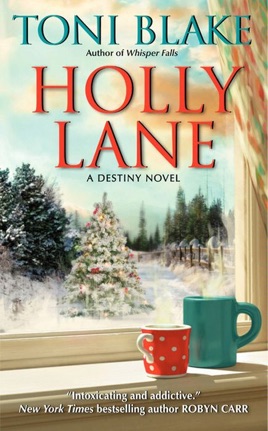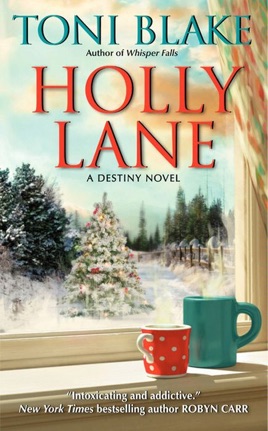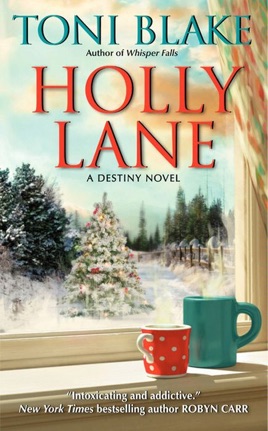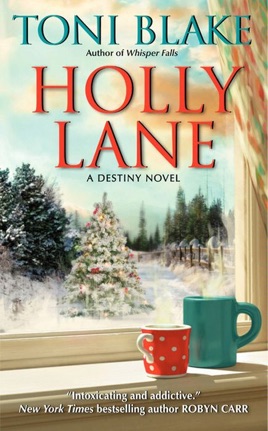 Holly Lane
A Destiny Novel
Publisher Description
"Intoxicating and addictive."
—New York Times bestselling author Robyn Carr

"Toni Blake is a star on the rise! Her books are sexy and full of heart!"
—New York Times bestselling author Teresa Medeiros

One of the most exciting voices in contemporary romance fiction, Toni Blake returns to Destiny, Ohio with Holly Lane—a sizzling hot and deeply emotional holiday story of a longtime friendship that turns into something oh so much more. As warm and touching as the small-town romances of Debbie Macomber but with a deliciously sexy twist, Holly Lane is a Christmas love story that not even a confirmed Scrooge could resist—as a solitary weekend at a remote lake cabin becomes a miraculous, life-changing event for a struggling young woman when a double-booking error lands a handsome childhood friend on her doorstep…and a blizzard does the rest.
PUBLISHERS WEEKLY
Blake s sugar-sweet fourth Destiny contemporary (after Whisper Falls) piles on the pathos as single parents Adam and Sue Ann shyly explore romance and attraction while coping with custody arrangements and money woes. Sue Ann s daughter, Sophie, keeps asking for Christmas presents that Sue Ann can t afford. Adam s twin boys are spending the holiday with their mother, leaving him woeful and alone. When Adam makes Sophie s Christmas dreams come true, Sue Ann is deeply touched but terrified that he ll let her down the way her ex did. Blake balances cinematic imagery (a live reindeer in the backyard) with silliness (Adam in a reindeer suit inviting Sue Ann to play reindeer games ) while tugging on readers heartstrings like a virtuoso harper.