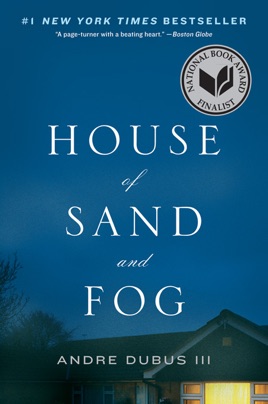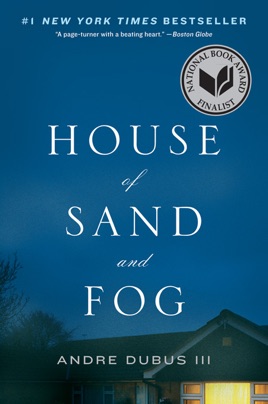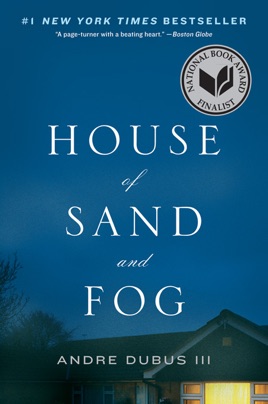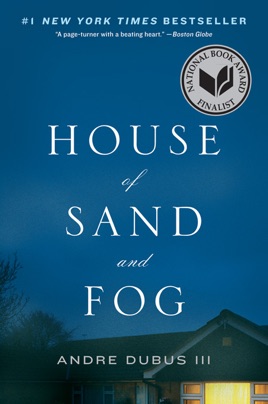 House of Sand and Fog: A Novel
A Novel
Publisher Description
The National Book Award finalist, Oprah's Book Club pick, #1 New York Times bestseller and basis for the Oscar-nominated motion picture

A recent immigrant from the Middle East—a former colonel in the Iranian Air Force—yearns to restore his family's dignity in California. A recovering alcoholic and addict down on her luck struggles to hold onto the one thing she has left?her home. And her lover, a married cop, is driven to extremes to win her love.

Andre Dubus III's unforgettable characters—people with ordinary flaws, looking for a small piece of ground to stand on—careen toward inevitable conflict. Their tragedy paints a shockingly true picture of the country we live in today.
PUBLISHERS WEEKLY
This powerfully written but bleak narrative is a mesmerizing tale of the American Dream gone terribly awry. Massoud Amir Behrani, a former colonel in the Iranian Air Force under the Shah, now lives in exile with his wife and teenage son near San Francisco. Working on a road crew as a "garbage soldier" by day and as a deli clerk by night, Behrani is obsessed with restoring his family to the position of glittering wealth and prestige it once enjoyed. At a county auction, he sinks his savings into a bungalow seized for non-payment of taxes, and quickly moves his family into it, planning to resell the house at a sizable profit. But when the house's previous occupant, recovering coke addict Kathy Lazaro, resurfaces with valid claims for repossession, Behrani's plan begins to unravel, and with it his tightly controlled facade of composure. Tensions between Lazaro and Behrani quickly escalate into violence, as Lazaro's lover, a married police officer with a weak spot for lost causes, decides to take matters into his own hands. The book's horrifying denouement offers readers a searing study in the wages of pride. Dubus (Bluesman) writes with an authority regarding the American lower middle class that is reminiscent of Russell Banks and Richard Ford, and his limber imagination is capable of drawing the inner lives of three very different main characters with such compassion that readers will find their sympathies hopelessly divided. If the tragedy that he so skillfully orchestrates cries out to be leavened with a little less desperation and some quiet glimpse of hope, the keenly perceptive and moving narrative is proof that the son and namesake of one of our most talented writers has embarked on a dazzling career in his own right.
Awesome
This book is often overlooked, however it is a story about love and kidnapping and ultimately murder. I was initially hesitant about it because the beginning is slow but I found the characters
real and I was immediately drawn in by the drama about the house. Also, there is a lot of symbolism in the novel and the ending was great! I originally choose this book because I was reading down the list Oprah gave and was pleasantly surprised
by the content. This is a must read whoever is viewing this author, buy this book, you won't be disappointed. This is one of my favorite novels.
More Books by Andre Dubus III
See All