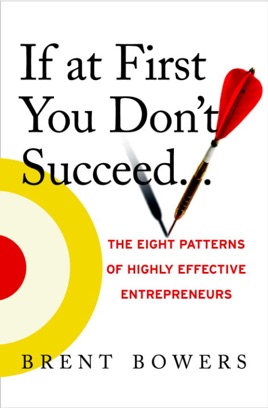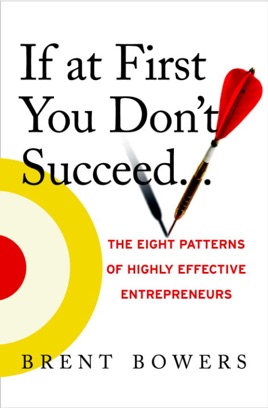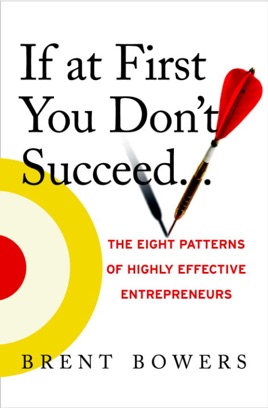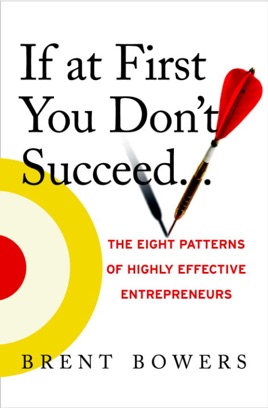 If at First You Don't Succeed...
The Eight Patterns of Highly Effective Entrepreneurs
Publisher Description
At age nine, Cameron Johnson started an Internet company.

Pete Amico quit his job on his first day because he didn't feel like taking orders from his boss.

Greg Herro built a successful business selling diamonds made from the carbon extracted from ashes.

If any of these people remind you of yourself, you just might have the kind of personality to take the small business world by storm.

In If at First You Don't Succeed..., Brent Bowers, the small-business editor for the New York Times reveals the eight patterns that highly successful entrepreneurs share – and what we can learn from them.

Brent Bowers, in covering small business for decades at the Wall Street Journal and the New York Times, has chronicled the rise and fall of hundreds of start-ups. In If at First You Don't Suceed…, he analyzes the common characteristics shared by dozens of successful small-business owners and their companies. Drawing on extensive interviews and research, as well as on the experiences and expertise of business consultants, venture capitalists, academics, and the entrepreneurs themselves, he describes the key traits that successful entrepreneurs have in common.

Among them:

• The ability to spot and seize opportunities
• An overwhelming urge to be in charge coupled with a gift for leadership
• The flexibility to come up with creative, out-of the-box solutions to problems or obstacles
• Incredible energy and tenacity in the pursuit of their goals
• Unwavering faith in their business
• The ability to take smart risks
• The ability to bounce back from setbacks and see failure as just one step on the path to ultimate success

For anyone thinking about starting a business, or attempting a start-up a second or third time, this book offers invaluable lessons and insights.

PUBLISHERS WEEKLY
Bowers, a business editor at the New York Times, tries to get past the generalities about what makes a successful entrepreneur they "notice things," they "want to be in charge" by bulking up on real-life illustrations of the broader principles. He gracefully delineates key entrepreneurial traits: an aptitude for seizing opportunity; rejection of authority; a long history of innovation; doggedness; agility, or a "tolerance for ambiguity" in the marketplace; enthusiasm tempered by pragmatism; and an ability to "fail upward," or learn from mistakes. The individual stories can be entertaining and enlightening especially in later chapters on impulsiveness and coping with failure that contain vivid examples of what not to do. But Bowers's sample of small business owners begins to feel somewhat constricted when he repeatedly revisits the same people (like Cameron Johnson, who started his first dot-com company when he was nine years old), and his theories on the psychological roots of the entrepreneurial personality (e.g., hard-to-please fathers, or "borderline bipolar" disorder) make for the book's least useful content. Still, this is a well-organized, nimbly reported account for those seeking answers to the riddle of entrepreneurship.