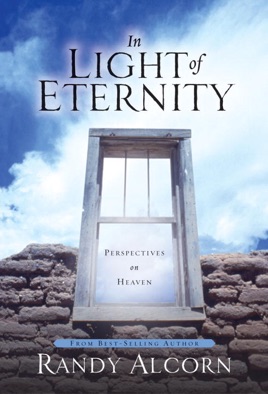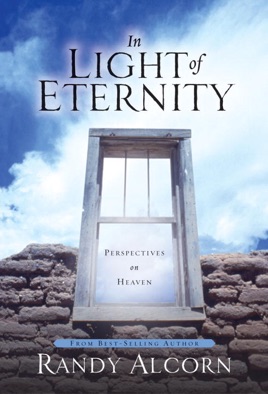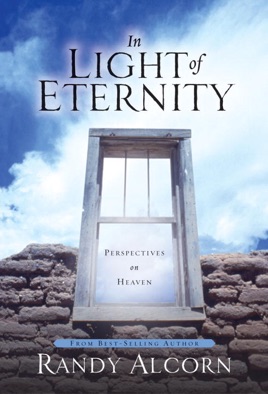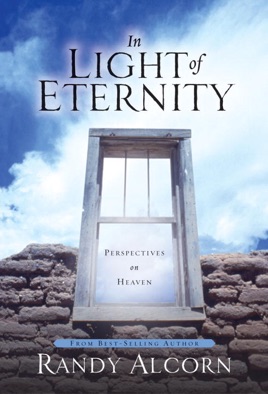 In Light of Eternity
Perspectives on Heaven
Publisher Description
In bestseller after bestseller, Randy Alcorn has held readers spellbound with fast-paced, gripping fiction infused with eternal themes. Now, he responds to the widespread hunger for more insight on this subject with a straightforward, real-life look at heaven, rewards, and how to live in light of eternity.

The deepest longing of your heart is for one person and one place. Jesus is that person. Heaven is that place.
        
A thousand counterfeits vie for your attention, trying to convince you that they are what you're looking for. But you'll never find true satisfaction with what this world has to offer. What you really crave can only be found in the land of substance: Heaven.

In Light of Eternity will grip your soul and open your eyes to the realities of Heaven. Far from boring, Heaven promises to be an exhilarating adventure in which every chapter is better than the one before.

With clear biblical teaching and illustrative stories and reflections, Alcorn shows how your life today will impact the eternal reality that awaits you. Let this book guide you into discovering how wonderful your eternal future will be--and what you can do now to prepare for it.
In Light of Eternity
I was going through my books that I've read once and found this book. Since I'm reading Revelation as my bible study, I thought it would add to my study and it did.
To really focus on what's in heaven for us has change my attitude, thinking and willingness to talk to strangers, just to be pleasant/helpful to others in our current world may help one soul.
Chiam Eitan ben Yehudah
,
In Light of Eternity
Inspiring, motivating. This book brought heaven down to earth. It helped me understand a Godly perspective on suffering in the light of God's Word, rather than focusing on earthly suffering. Thanks Randy, you really helped me. God Bless.
A True Blessing!!
Really a true and honest blessing to read this book.