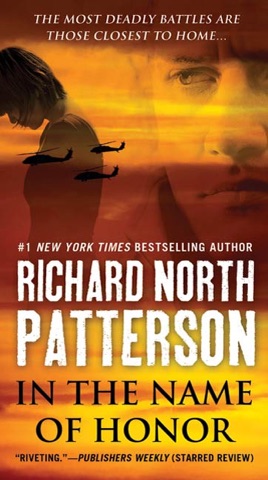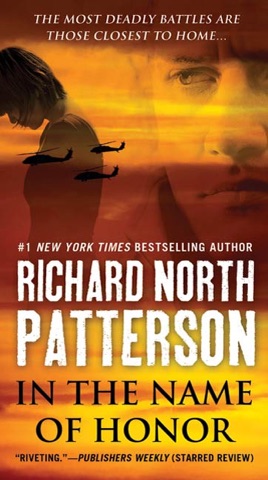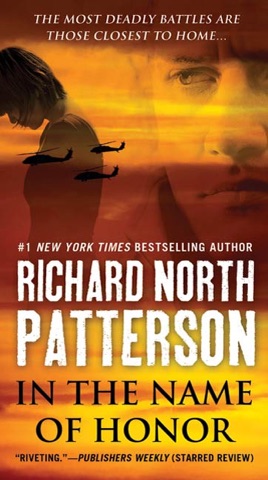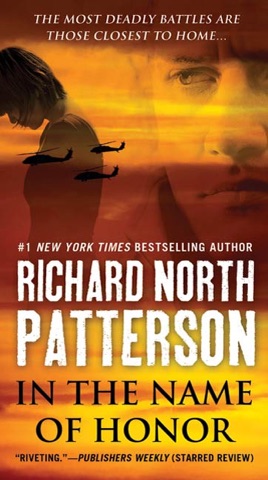 In the Name of Honor
A Thriller
Publisher Description
Home from Iraq, a lieutenant kills his commanding officer—was it self-defense or premeditated murder? An enthralling novel of suspense about the high cost of war and secrets

The McCarrans and the Gallaghers, two military families, have been close for decades, ever since Anthony McCarran—now one of the army's most distinguished generals—became best friends with Jack Gallagher, a fellow West Pointer who was later killed in Vietnam. Now a new generation of soldiers faces combat, and Lt. Brian McCarran, the general's son, has returned from a harrowing tour in Iraq. Traumatized by wartime experiences he will not reveal, Brian depends on his lifelong friendship with Kate Gallagher, Jack's daughter, who is married to Brian's commanding officer in Iraq, Capt. Joe D'Abruzzo. But since coming home, D'Abruzzo also seems changed by the experiences he and Brian shared—he's become secretive and remote.

Tragedy strikes when Brian shoots and kills D'Abruzzo on their army post in Virginia. Brian pleads self-defense, claiming that D'Abruzzo, a black-belt martial artist, came to his quarters, accused him of interfering with his marriage, and attacked him. Kate supports Brian and says that her husband had become violent and abusive. But Brian and Kate have secrets of their own, and now Capt. Paul Terry, one of the army's most accomplished young lawyers, will defend Brian in a high-profile court-martial. Terry's co-counsel is Meg McCarran, Brian's sister, a brilliant and beautiful attorney who insists on leaving her practice in San Francisco to help save her brother. Before the case is over, Terry will become deeply entwined with Meg and the McCarrans—and learn that families, like war, can break the sturdiest of souls.
PUBLISHERS WEEKLY
Bestseller Patterson (Eclipse) explores the concept of honor and how men and women can sometimes embody and sometimes blacken this lofty concept in this riveting legal thriller. When Lt. Brian McCarran shoots and kills his superior officer, Capt. Joe D'Abruzzo, at Fort Bolton in northern Virginia soon after they return from a tour in Iraq, 31-year-old Capt. Paul Terry, of the army's JAG Corps, defends the lieutenant. That the accused is the son of legendary Gen. Anthony McCarran, the current army chief of staff, makes it an especially sensitive court-martial. To complicate matters, Joe was married to Kate Gallagher, the general's goddaughter and lifelong friend of Brian and the McCarran family. Sparks fly after Brian's gorgeous older attorney sister, Meg, insists on working with Paul. As always, Patterson chooses to deal with difficult themes, this time PTSD and the war in Iraq. This is superior genre fiction from a writer at the top of his game.
Amazing
It took me a Lon time to get into it. I am not an adult and maybe this book is a tad bit inappropriate it gave me a much better understanding of what soldiers go through and what PTSD really is. I bought this book at the dollar store and was slightly weary because I spent only one dollar on the book, but I think that it was very well worth that dollar I spent and I have to give this book five stars because of that
Balleal1
Love the book. Hope this the 1st in a series.
Very well done
I have always enjoyed books by Richard North Patterson. He writes very well and ties up all of the loose ends he creates during the story. This novel is no exception. He has created a complex plot and ties it together very well. The final third of the book is riveting. Excellent work!
More Books by Richard North Patterson
See All