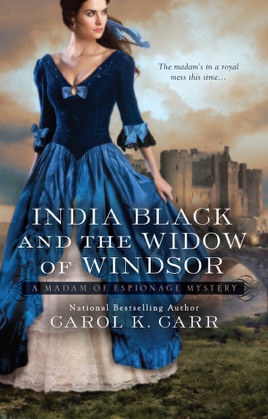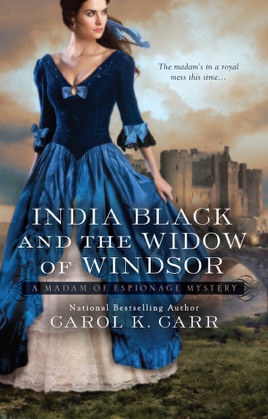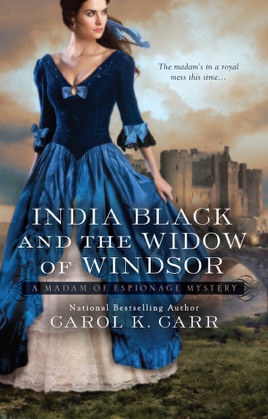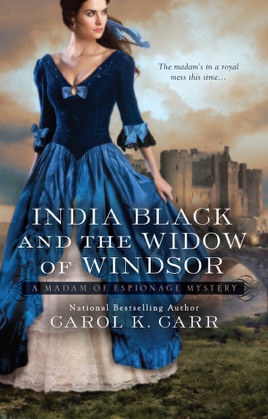 India Black and the Widow of Windsor
Publisher Description
Black is back-Her Majesty's favorite spy is off to Scotland in this new adventure to ensure the Queen doesn't end up getting killed.
When Queen Victoria attends a séance, the spirit of her departed husband, Prince Albert, insists she spend Christmas at their Scottish home in Balmoral. Prime Minister Disraeli suspects the Scottish nationalists plan to assassinate the Queen-and sends the ever resourceful India and the handsome British spy, French, to the Scottish highlands.

French will take the high road, looking for a traitor among the guests-and India will take the low road, disguised as a servant in case an assassin is hiding among the household staff. India is certain that someone at Balmoral is determined to make this Her Majesty's last Christmas...
PUBLISHERS WEEKLY
When Queen Victoria hears via a medium that her late husband, Prince Albert, wants her to travel to Balmoral Castle in Scotland, the monarch decides to accede to his wish in Carr s engaging follow-up to 2011 s India Black. Since the prime minister, Benjamin Disraeli, has learned that Scottish nationalists are plotting against the queen s life, Disraeli recruits India Black, a feisty brothel owner with spy experience, to go undercover as a maid in the royal party, assigned to a cranky and quirky marchioness with a penchant for inhaling any powder within reach that s not actually snuff. The irreverent Black, who refers to her sovereign as a podgy neurotic, has her hands full with her ostensible employer as well as fending off the lecherous prince of Wales while trying to identify the main conspirator. Fans of Rhys Bowen s Royal Spyness series will be pleased.
More Books by Carol K. Carr
See All