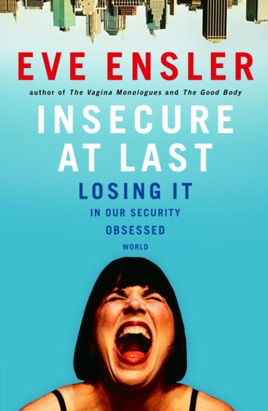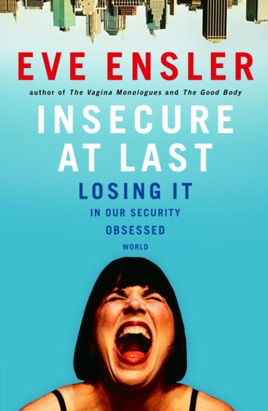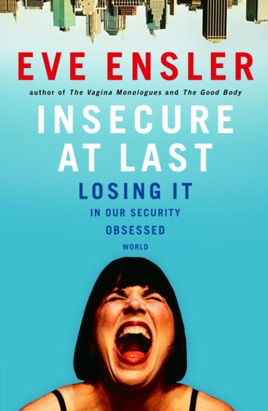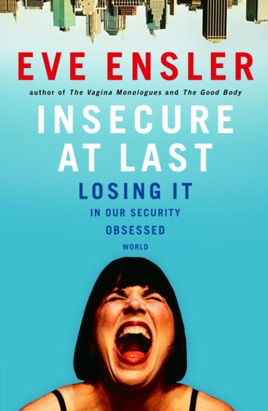 Insecure at Last
Losing It in Our Security-Obsessed World
Publisher Description
"Why has all this focus on security made me feel so much more insecure? Nothing is secure. And this is the good news. But only if you are not seeking security as the point of your life."–Eve Ensler

When her stage play The Vagina Monologues became a runaway hit and an international sensation, Eve Ensler emerged as a powerful voice and champion for women everywhere. Now the brilliant playwright gives us her first major work written exclusively for the printed page. Insecure at Last is a timely and urgent look at our security-obsessed world, the drastic measures taken to keep us safe, and how we can truly experience freedom by letting go of the deceptive notion of vigilant "protection."

Ensler draws on personal experiences and candid interviews with burka-clad women in Afghanistan; female prisoners in upstate New York; survivors at the Superdome after Katrina; and anti-war activist Cindy Sheehan–sharing unforgettable snapshots that chronicle a post-9/11 existence in which hyped obsession for safety and security has undermined our humanity. The us-versus-them mentality, Ensler explains, has closed our minds and hardened our compassionate hearts.

Provocative, illuminating, inspiring, and boldly envisioned, Insecure at Last challenges us to reconsider what it means to be free, to discover that our strength is not born out of that which protects us. Ensler offers us the opportunity to reevaluate our everyday lives, expose our vulnerability, and, in doing so, experience true freedom and fulfillment.
PUBLISHERS WEEKLY
I am worried about this word, this notion security," writes the renowned author of The Vagina Monologues at the beginning of this extraordinarily compelling, if somewhat scattered, memoir; "Why has all of this focus on security made me feel so much more insecure?" Ensler recounts her attempts to make sense of a war-ridden world in which "security" becomes both unimaginable and dangerous. Weaving together personal history (about her childhood relationship with her father, who would choke her in drunken rages and not remember the next morning), with a panoply of violent political scenarios around the world: the Serbs' use of rape to subdue Muslims in Bosnia; the public execution of women in an Afghan stadium; the unsolved brutal murders of more than 370 women in Ciudad Juarez, Mexico. Ensler aims to explicate the moments when we, often unwittingly, implicate ourselves in this violence through our need for an illusory "security." She has a vivid, startling style that is both direct and poetic, and she is able to make chilling connections she writes that the dust that covered New York on 9/11 was the dust that she had seen "in Kabul, in Bosnia, in Kosovo." This is an important work by a major American writer.