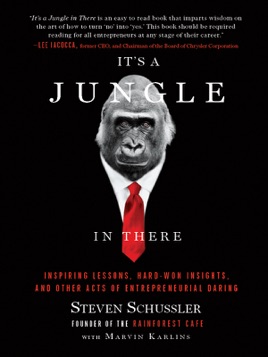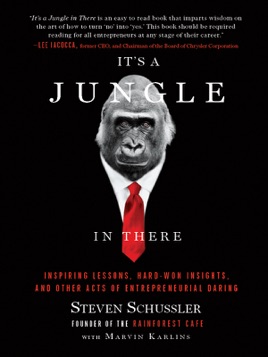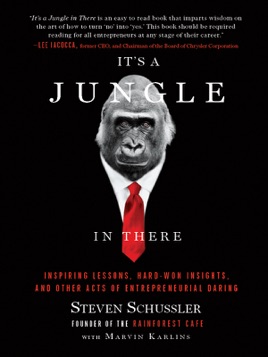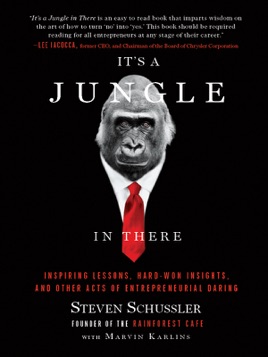 It's a Jungle in There
Inspiring Lessons, Hard-Won Insights, and Other Acts of Entrepreneurial Daring
Publisher Description
As a burgeoning businessman in the 1980s, Steven Schussler stopped at nothing to make his dream of a tropical-themed restaurant come true, even turning his home into a rainforest-complete with indoor waterfall, life-size replica of an elephant and 40 tropical birds-in order to have a prototype to show potential investors. Drawing from his own life and business triumphs, Schussler offers would-be entrepreneurs a new way of utilizing creativity to achieve their dreams.
Schussler distills his principles for entrepreneurs on a budget, and also reveals the ways in which his lessons-from self-branding to developing strategic partnerships to giving recognition where recognition is due-can work in larger corporations. Just like his famous themed restaurants, Schussler's insights provide entertainment, education, and ample food for thought for all business people aspiring to their next level of success.
Solid Advice from a Seasoned Entrepreneur
It is often said that entrepreneurs typically learn through experience, irrespective of the outcome. The next best opportunity to learn is through a book like "It's a Jungle in There" precisely because the author candidly shares his entrepreneurial successes and his failures. There are many since the author became an entrepreneur when he was a teen and continues to develop new businesses today.

The book is divided into five sections including personality, product, persistence, people, and philanthropy. Through this framework there are numerous anecdotes that I found brought underlying messages to life in an interesting and memorable fashion. I particularly appreciated the "self-examination question" that begins each chapter. Taken in whole, they represent a valuable checklist to measure one's strengths and weaknesses.

Business books are rarely considered fun reading but I thoroughly enjoyed "It's a Jungle in There" precisely because it is a collection of entertaining, first hand stories.
More Books by Steven Schussler
See All