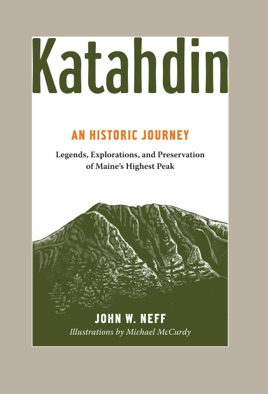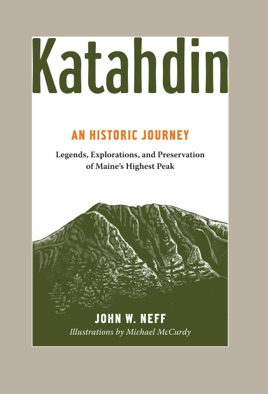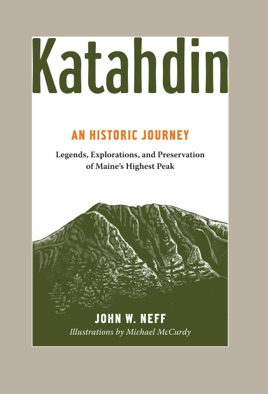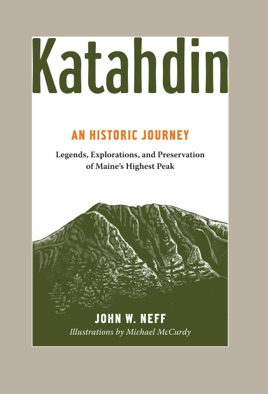 Katahdin
An Historic Journey: Legends, Explorations, and Preservation of Maine's Highest Peak
Publisher Description
Katahdin stands as an extraordinary landmark; for centuries it has dominated the changing landscape of Maine's North Woods. This magnificent mountain has inspired and challenged all who have encountered it, from the Native Americans whose trade routes rounded its base; to Henry David Thoreau and Governor Percival P. Baxter, who forged new approaches to nature and conservation; to the hundreds of people who enjoy its trails and waterways each year.

In this superbly researched new book, Maine historian John W. Neff takes readers on a journey through the mountain's history, legend, and legacy. Neff collects widely scattered sources—from journals, papers, and articles to unpublished firsthand accounts— and assembles the first comprehensive history of this massive peak. Neff shares Native American traditions and stories, recounts colonial settlers' first glimpses of the dramatic mountain, traces the histories of trails and campsites, conveys the impact of the remarkable lumbering era, tells of the bustling sporting camps that sprang up in the mountain's shadow, and follows in the footsteps of Thoreau and other artists who have been touched by the mountain. Neff also retells the extraordinary story of Governor Baxter's dream, reflecting on the legacy of conservation and preservation he left in his wake.

Members of the Native American, conservation, and political communities express their voices throughout this rich narrative. As a result, Neff 's story is infused with the lives of people intricately entwined with the mountain, bridging past and present opportunities for conservation and recreation in Maine's spectacular North Woods.