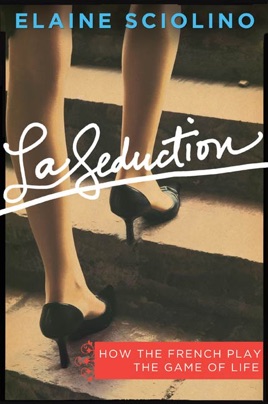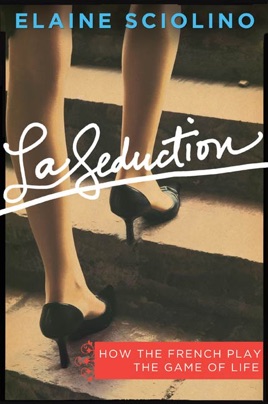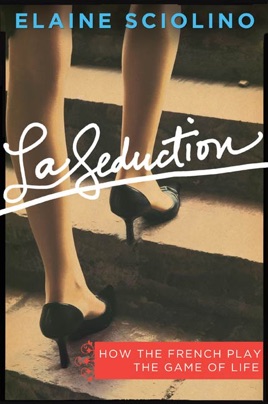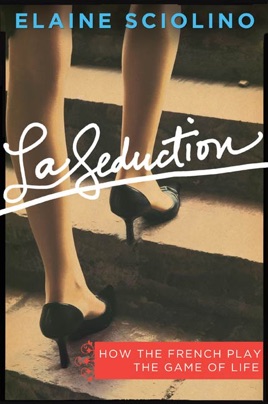 La Seduction
How the French Play the Game of Life
Publisher Description
The hidden truth about the French way of life: it's all about seduction—its rules, its pleasures, its secrets

France is a seductive country, seductive in its elegance, its beauty, its sensual pleasures, and its joie de vivre. But Elaine Sciolino, the longtime Paris bureau chief of The New York Times, has discovered that seduction is much more than a game to the French: it is the key to understanding France.

Seduction plays a crucial role in how the French relate to one another—not just in romantic relationships but also in how they conduct business, enjoy food and drink, define style, engage in intellectual debate, elect politicians, and project power around the world. While sexual repartee and conquest remain at the heart of seduction, for the French seduction has become a philosophy of life, even an ideology, that can confuse outsiders.

In La Seduction, Sciolino gives us an inside view of how seduction works in all areas, analyzing its limits as well as its power. She demystifies the French way of life in an entertaining and personal narrative that carries us from the neighborhood shops of Paris to the halls of government, from the gardens of Versailles to the agricultural heartland.

La Seduction will charm you and encourage you to lower your defenses about the French. Pull up a chair and let Elaine Sciolino seduce you.
PUBLISHERS WEEKLY
Witty and keen-eyed, Sciolino (Persian Mirrors) is an American journalist living in Paris who feels by turns charmed and irritated by the French "civilizing arts." The French are famous for their exquisite food, wine, perfume, fashion, style, literature, and chateaux, among many other of life s delights, as well as notorious for their laissez-faire attitude toward adultery. "The French still imbue everything they do with a deep affection for sensuality, subtlety, mystery, and play," writes Sciolino an emphasis on what she terms the "process" of seduction, rather than hurrying toward the result, as Americans do. As part of her exploration of French culture, Sciolino conducted many interviews: supermodel Ines de la Fressange advised her to take a lover; advertising impresario Jacques Seguela laid out his ideas for using Joan of Arc to sell the electric car; former president Valery Giscard d Estaing revealed that his political success was due to his seduction of "17 million French women"; while an elegant hostess schooled Sciolino in the art of throwing a sparkling dinner party comme il faut. The troubling underside to the French charm offensive is a patronizing attitude toward women and a crippling nostalgia all of which Sciolino mines skillfully in this far from superficial investigative study.
Not seduced
Hm....seduction....I was not seduced.
No photos
None of the photos in the print edition are included in the e-book. Why not? Not an incentive to buy e-books from this publisher. Poor showing.
La Seduction
Exceptional intellectual novel, enlivened by gossipy historical anecdotes about French politicians as well as interesting cultural parallels about how the French live and think. This book examines the concepts of pleasure through discourse and while there are fun flighty bits, it is predominantly an interesting and meaningful read.
More Books by Elaine Sciolino
See All