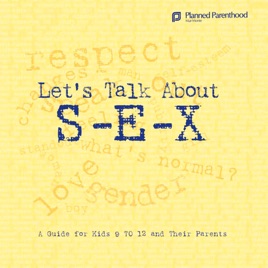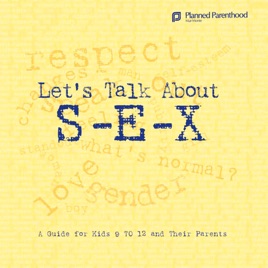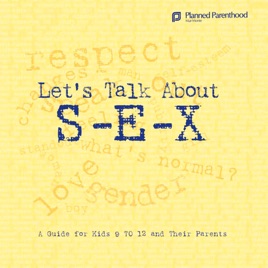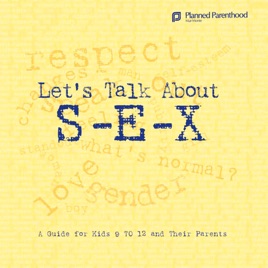 Let's Talk About S-E-X
A Guide for Kids 9 to 12 and Their Parents
Publisher Description
First created by Planned Parenthood/Mar Monte in the late 1980's, this well loved, updated guide insures that children will be given accurate, age-appropriate information about sex. This read-together book helps to begin an open dialogue in the family.
Parents and educators will find discussions of feelings, respecting oneself and others, what's normal, making sense of love and sex, and helpful advice. The book is filled with sound information, illustrations and diagrams, appropriate body terminology, information on STDs and more. Here, the changes all preteens go through are explaned in a simple, straight-forward manner.
In the Parent's Guide (in the back of the book) is the information on how approach the BIG TALK in a way that is comfortable and positive.
PUBLISHERS WEEKLY
Let's Talk About S-E-X: A Guide for Kids 9 to 12 and Their Parents by Sam Gitchel and Lorri Foster tackles one tough subject in a frank, conversational tone. Beginning with "The Inside Story," about how sexual organs develop (anatomical line drawings illustrate), the narrative then segues into a discussion of intercourse. Many parents will welcome the way the authors dispel common misconceptions ("Many teenagers face a lot of pressure to have intercourse before they are ready.... The truth is, most teenagers are not having sex"). A section for parents helps them prepare for this discussion, anticipating questions and offering a list of Web sites and other resources. .
Just Enough
This book addresses a wide variety of topics that are important to share with your changing child. It treats a difficult subject with frankness and clarity and yet with reverence...a model for parents and teachers and a valuable guide for youth. - Lutheran Pastor Paul Hansen

I was pretty nervous but this book helped ME get ready to talk to my daughter. There is a section for the parents well as the child. - D.B., Sacremento, CA

Talking with my parents about sex will not be as hard now. - Jennifer, 10 years old