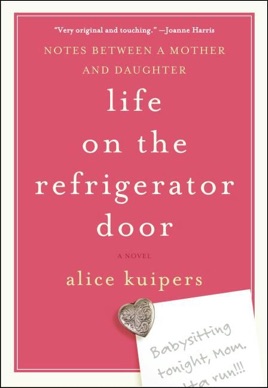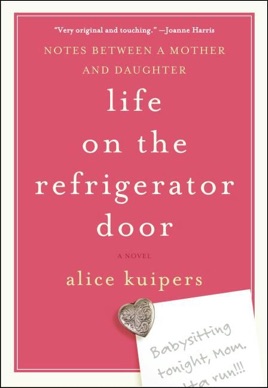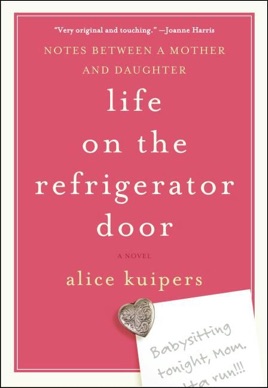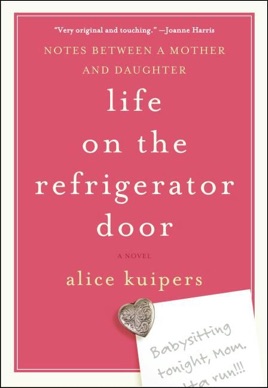 Life on the Refrigerator Door
Notes Between a Mother and Daughter, a novel
Publisher Description
Claire and her mother are running out of time, but they don't know it. Not yet. Claire is wrapped up with the difficulties of her bourgeoning adulthood—boys, school, friends, identity; Claire's mother, a single mom, is rushed off her feet both at work and at home. They rarely find themselves in the same room at the same time, and it often seems that the only thing they can count on are notes to each other on the refrigerator door. When home is threatened by a crisis, their relationship experiences a momentous change. Forced to reevaluate the delicate balance between their personal lives and their bond as mother and daughter, Claire and her mother find new love and devotion for one another deeper than anything they had ever imagined.

Heartfelt, touching, and unforgettable, Life on the Refrigerator Door is a glimpse into the lives of mothers and daughters everywhere. In this deeply touching novel told through a series of notes written from a loving mother and her devoted fifteen-year-old daughter, debut author Alice Kuipers deftly captures the impenetrable fabric that connects mothers and daughters throughout the world. Moving and rich with emotion, Life on the Refrigerator Door delivers universal lessons about love in a wonderfully simple and poignant narrative.
PUBLISHERS WEEKLY
Kuipers's haunting debut unfolds like a flip book of half-drawn images too swiftly ended, a compilation of tantalizing notes posted on a refrigerator by a single working mom and "Claire-bear," her wistful teen daughter. Bittersweet, funny and achingly real, the nameless mother (an overworked obstetrician) and bubbly Claire communicate through these notes instead of talking, e-mailing or text messaging. Missives range from the daughter's plainly impassioned ("Hi MOM! (Who I never see anymore EVER!)") to her mother's soothing, tough-upper-lip responses written during her breast cancer treatment. Kuipers captures the anxiety surrounding tragedy and conveys the importance of fully experiencing life. Although the format has its limits (notably in character development and narrative momentum), Kuipers delivers a strong, emotional reminder about the importance of loved ones, even through times of unceasing complications and challenges.
Good book
This was generally a good book, but a very short read.
More Books by Alice Kuipers
See All