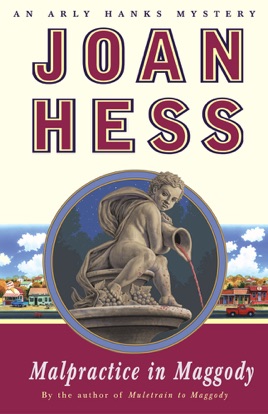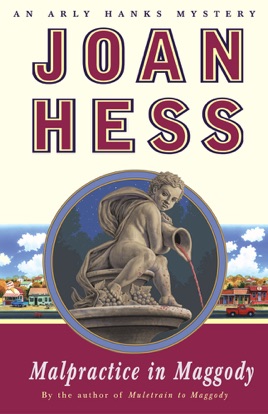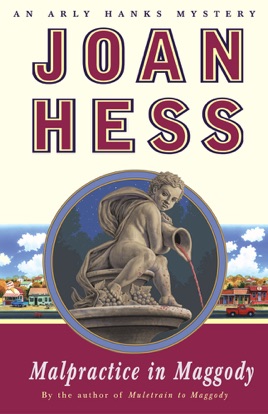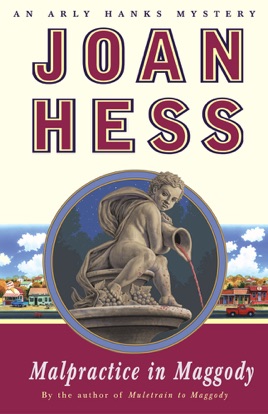 Malpractice in Maggody
An Arly Hanks Mystery
Publisher Description
A part from small-town feuds and church scandal, things have been so quiet in the little Arkansas town of Maggody that even police chief Arly Hanks has found time for a vacation. But she returns to find trouble brewing and tongues wagging at fever pitch. The local old-folks' home has been sold to a mysterious outsider, and overnight the place has been transformed into the Stonebridge Foundation, an exclusive rehabilitation center complete with a stone-faced guard who doesn't speak a word of English and an even nastier dog. Soon there are rumors flying of mental patients roaming the countryside at night, and every character in town is keeping a gun close at hand, just in case. Everyone is dying to know what goes on behind those inhospitable gates, with the exception of Arly, who has enough rural business to keep her satisfied.

When the beautiful young receptionist found drowned in the garden pool is identified as a local girl from nearby Farberville, it's clear the case may not only involve the suspicious characters who've recently moved to town, but also some of the citizens of Maggody, who may have a secret or two to hide themselves. There's the doctor who can't resist a dose of his own medicine and a roster of patients that reads like a who's who of tabloid headlines, as well as the local pastor who gets his spiritual inspiration with a little help from the sacramental wine, and the mayor's wife who makes it her business to know everything about everyone. Soon Arly finds herself on the trail of a killer and discovers she may be the only innocent person left in town.
PUBLISHERS WEEKLY
When an unknown buyer quickly and covertly renovates what was once the local old folks' home, many of the 775 inhabitants of Maggody, Ark., are more than curious in Hess's delightful 15th Arly Hanks mystery (after 2004's Muletrain to Maggody). Rumors fly that the new Stonebridge Foundation, a posh rehabilitation center surrounded by a brick wall and protected by a Spanish-speaking guard and a mean dog, is a lunatic asylum. When a young woman is found drowned in a pond on the grounds, police chief Arly Hanks investigates with her customary aplomb and humor, aided by a less than supportive cast of helpers. Meanwhile, the quirky and lovable citizens of Maggody deal with matters in their own inimitable style. The addition of some far from perfect new characters helps keep this deservedly popular cozy series fresh.