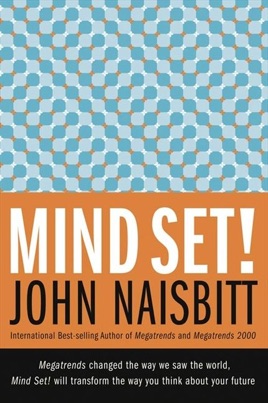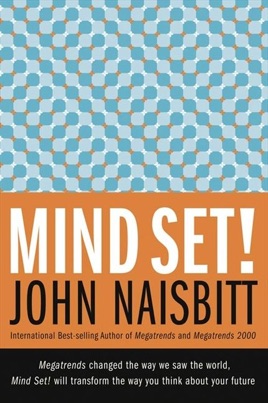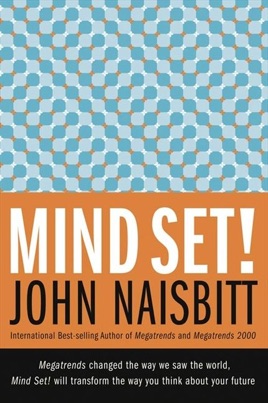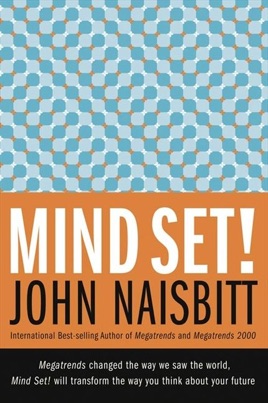 Mind Set!
Eleven Ways to Change the Way You See--and Create--the Future
Publisher Description
In his seminal works Megatrends and Megatrends 2000, John Naisbitt proved himself one of the most far-sighted and accurate observers of our fast-changing world.

Mind Set! goes beyond that by disclosing the secret of forecasting. Naisbitt gives away the keys to the kingdom, opening the door to the insights that let him understand today's world and see the opportunities of tomorrow. He selects his most effective tools, 11 Mindsets, and applies them by guiding the reader through the five forces that will dominate the next decades of the twenty-first century.

Illustrated by stories about Galileo and Einstein to today's icons and rebels in business, science, and sports, Mind Set! opens your eyes to see beyond media headlines, political slogans, and personal opinions to select and judge what will form the pictures of the future.
PUBLISHERS WEEKLY
When Megatrends was first published nearly a quarter-century ago, Naisbitt was hailed as a cutting-edge futurist. Today, however, he's more like your crotchety grandpa, complaining about how he can't get through the voice-mail system to talk to a real person. Naisbitt's latest book reads like a manuscript that's been stuck in a drawer since 1985, as his insights into the future corporations are becoming more powerful than nation states, video games are an art form are embarrassingly behind the times. Although he touts 11 principles to help readers cultivate forward-looking thinking, these turn out to be banal guidelines like "focus on the score of the game" and "don't add unless you subtract." Tangential rants about hysterical environmentalists and free market capitalism as the only way to organize modern society reveal a creeping conservative mindset, but even here Naisbitt is bringing up the rear, touting Friedrich Hayek long after everyone else has moved on to Leo Strauss. In his eighth predictive tract, the author coasts on his reputation.
More Books by John Naisbitt
See All