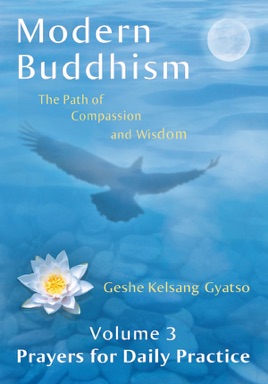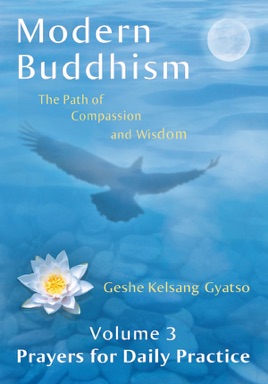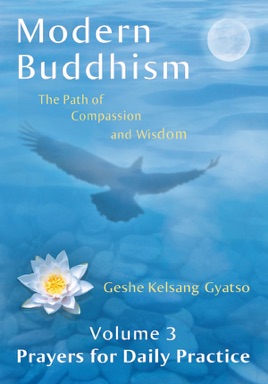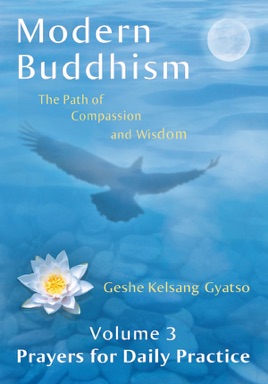 Modern Buddhism - Volume 3 Prayers for Da...
The Path of Compassion and Wisdom
Publisher Description
Daily prayers are methods to receive blessings and attain transformative spiritual experiences. By concentrating deeply on the meaning of the words, meditations and visualizations contained within these prayers, the spiritual path takes root in our heart and is finally brought to fruition through our profound experience of faith, love, compassion and wisdom. These prayers are a companion to the teachings in Modern Buddhism - Volume 1 Sutra and Volume 2 Tantra.


The author, Geshe Kelsang Gyatso, has written 22 highly acclaimed books that transmit perfectly the ancient wisdom of Buddhism to our modern world. He has lived in the West for over 35 years and fully understands the problems of modern life and how to solve them. 


Modern Buddhism: The Path of Compassion and Wisdom (presented in three e-book volumes) contains methods that can help everyone who wishes for inner peace and a positive mind, regardless of their background, culture and religion. It seems everyone has difficulty in finding peace these days. Our way of life is far busier and more stressful than ever before, more and more so year by year. We're subject to pressures that didn't exist in previous generations, which can leave us feeling hollow, empty and dissatisfied. Modern Buddhism explains how we can improve our inner qualities and find the peace and happiness we've always searched for. Through its timeless, practical meditations we can develop positive thoughts that will enrich our own lives and the lives of everyone around us. And by fully developing our compassion and wisdom, like the two wings of a bird, we can quickly reach the enlightened world of a Buddha.


Modern Buddhism – Volume 1 Sutra focuses on basic Buddhist teachings and meditations

Modern Buddhism – Volume 2 Tantra focuses on the more advanced practices of Buddhist Tantra.

Modern Buddhism – Volume 3 Prayers for Daily Practice is a companion to Buddhist teachings on Sutra and Tantra.



• "Geshe Kelsang Gyatso has proven to be a popular and accessible authority" –Library Journal

• "Geshe Kelsang Gyatso illuminates the very heart of Buddhist thought and practice." –Booklist

• "Geshe Kelsang Gyatso is a highly respected meditation master and scholar of the Mahayana Buddhist tradition." –Spirituality & Health
Prayers: An essential, beautiful part of your daily practice!
As a companion to the volumes on Sutra & Tantra, these prayers help complete your daily practice. Even if you don't engage in a daily Buddhist practice, the words of the prayers are beautiful poetry to elevate your mind from the ordinary to the sublime.
More Books by Geshe Kelsang Gyatso
See All