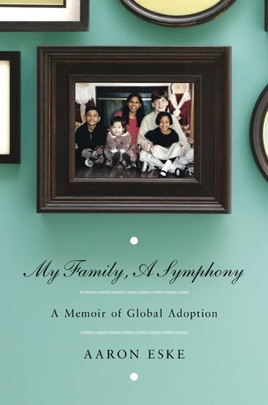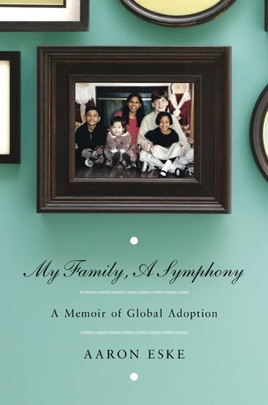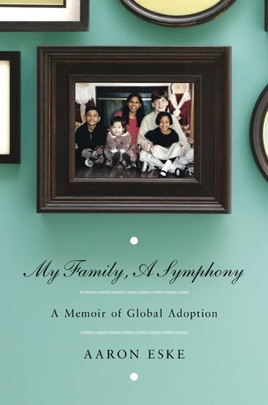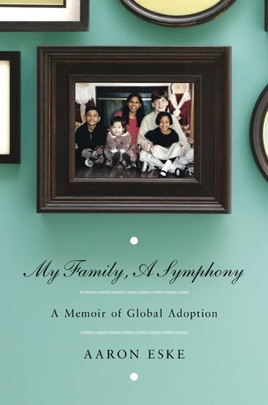 My Family, A Symphony
A Memoir of Global Adoption
Publisher Description
Before Madonna and Angelina Jolie made international adoption fashionable, Aaron Eske grew up in rural Nebraska with four siblings his parents adopted from around the globe. Each one arrived with severe health issues: Meredith was born without toes and was never supposed to walk; Jamie weighed two pounds and had cerebral palsy; and Jordan had his first heart catheter when he was five. His sister Michelle had suffered abuse in India and experienced trauma as a teenager.

As an adult, trying to make sense of how his global family came to be, Eske bought a round-the-world plane ticket and journeyed in search of his siblings' origins. He visited the orphanages where they had lived, met the people who had cared for them, and immersed himself in the the world of international adoption with visits to a slum school in India, the landmine-loaded North Korean border, and a tribal prom in an Ethiopian rainforest. The result is a harrowing, complex, and ultimately triumphant story of international adoption that highlights the issues surrounding this increasingly popular parenting option.
PUBLISHERS WEEKLY
Eske was born in Nebraska in 1983, and in 1989 his parents welcomed from India an infant they named Meredith. Three more siblings followed: Michelle and Jordan from India, and Jamie from Korea. As the family grew, they moved into ever-larger houses ("1,000 for each of us kids"), and Eske's feelings of alienation increased. After completing a master's degree at the London School of Economics, Eske decided to visit his siblings' home countries and the orphanages they lived in, even meeting their original caretakers, during a 23-city journey he viewed as essential to "getting back in with my family again." Throughout, Eske (communications director for Global Action for Children, funded by the Jolie-Pitt Foundation) shares family stories, reflections and observations from his travels, and details the history, joys, and complications of international adoption. The author notes he had to "search the world to understand our miraculous connection that beat evolution," but while his is a heartfelt story, it's not entirely clear if he's come to terms with the events and feelings that led to his feeling disconnected in the first place.