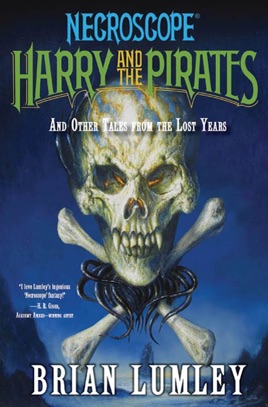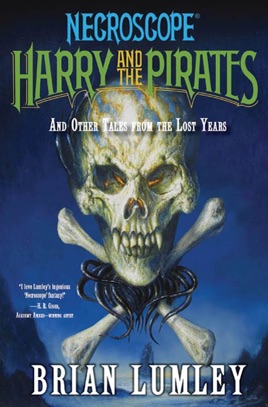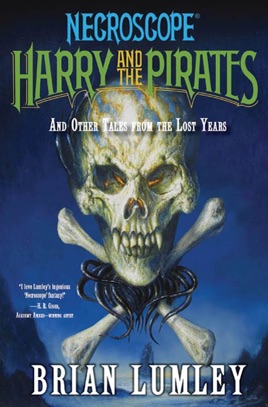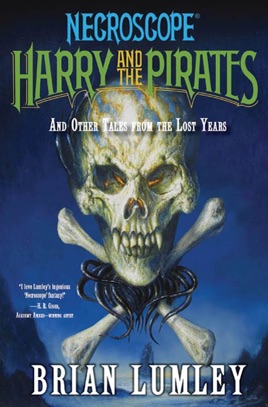 Necroscope: Harry and the Pirates
and Other Tales from the Lost Years
Publisher Description
Harry Keogh, the first Necroscope, is arguably Brian Lumley's greatest creation. In the Necroscope series, readers saw Harry learn to use his powers to talk with the dead and travel instantaneously to any point in space and time. They saw him take arms against the evil, twisted, metamorphic alien vampires who sought to feed off humans and enslave mankind. They saw him suffer a great personal loss and then recover his family, and later his humanity, through a new love. And they saw Harry wage the grimmest battle of his life—against the vampire he himself was becoming!

Even after Harry's story was done, Brian Lumley continued to write books about Harry's legacy—the other Necroscopes who inherited his weird talents. But Harry himself would not go quietly into that darkness that lies beyond an author's imagination . . . and now Brian Lumley has written three new novellas about Harry and his supernatural adventures, which are published for the first time in the United States in Harry and the Pirates.

At the Publisher's request, this title is being sold without Digital Rights Management Software (DRM) applied.
PUBLISHERS WEEKLY
Lumley reveals perhaps more than he intended to in the note following this turgid supernatural novella, originally intended to be a chapter in his 1995 two-part novel, The Lost Years. Having promised his publisher a vampire tale, Lumley remembered a story line he had previously thought superfluous and decided to write it after all. The convoluted plot, in which the Francezci brothers recruit American mobster and vampire Mike Milazzo as a weapon against Harry Keogh, a necroscope who can communicate with the dead, will leave many readers wishing the author had left it on the cutting-room floor. The writing is often clumsy ( Harry knew that their moon-child nature caused little more than a trace of the telepathic phenomenon known by E-Branch's mentalists as mindsmog ), and the story will make sense only to Lumley's longtime fans.
Great Short Stories
Lumley places interesting events between his novels involving the Grim Guardian.