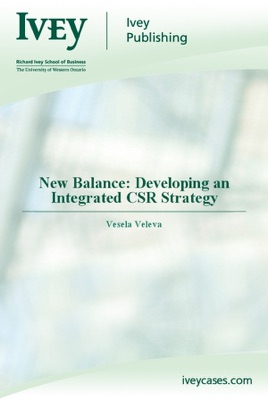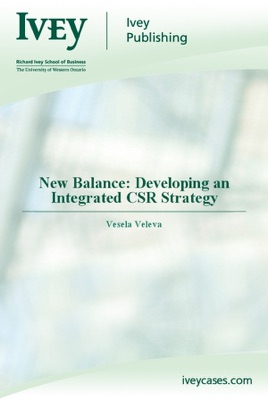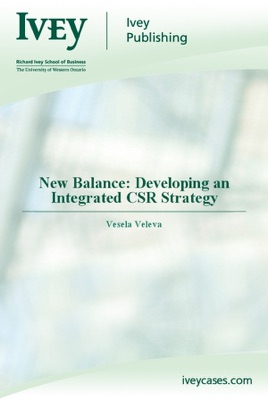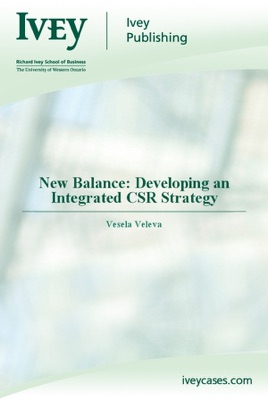 New Balance: Developing an Integrated CSR Strategy
9B10M011
Publisher Description
This case focuses on New Balance — a privately held company and the fourth largest athletic footwear manufacturer in the world. Founded over 100 years ago, New Balance has a strong social responsibility culture and mission established by its owners. Its commitment to employees, for example, was expressed through maintaining domestic manufacturing in the United States (the only large footwear manufacturer to do so presently) and avoiding layoffs in the deep recession of 2007-2009. In the late 1990s, the company established the Responsible Leadership Steering Committee to address human rights issues in overseas factories.

Throughout the years, private ownership had allowed New Balance to take risks and make choices that publicly held companies might not have been able to do; at the same time, private ownership also meant lower pressures to disclose social and environmental performance. The owners were also very "humble" and hesitant to talk aloud about social responsibility. As a global player, the present challenge for the company has become to move corporate social responsibility (CSR) to the next level — from "doing what's right" to fully integrating CSR into the business strategy.

The overall goal of the case is to use the provided information from a comprehensive company assessment to identify a few key areas where New Balance can focus on and demonstrate industry leadership while also supporting the bottom line. A set of key questions is included at the end of the paper to guide students' discussion around critical issues for building an integrated CSR strategy for New Balance, considering its culture, structure and present level of corporate citizenship management.