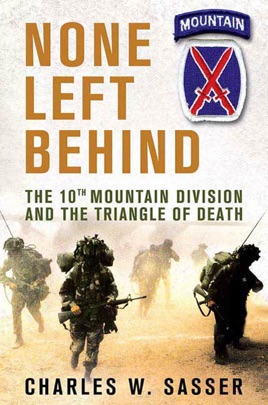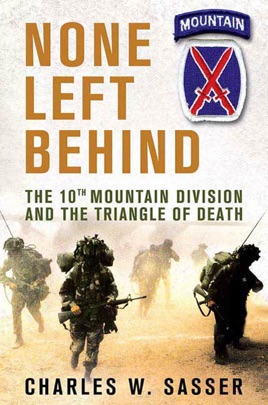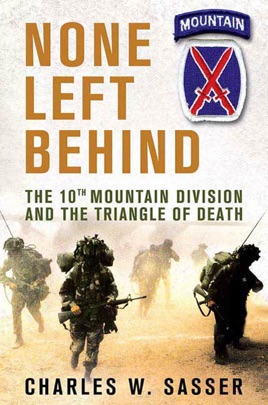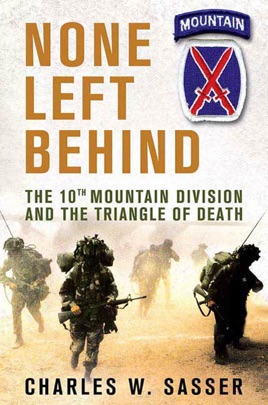 None Left Behind
The 10th Mountain Division and the Triangle of Death
Publisher Description
The 10th Mountain Division is known as the most deployed unit in the U.S. Army. Today the War on Terror has drawn it to Afghanistan and Iraq. To Lieutenant Colonel Mike Infanti's unit fell the pacification of a hellish hotbed of terrorism south of Baghdad dubbed "The Triangle of Death." Of the more than three thousand Americans killed since the start of the war, over one thousand were in this region.

Colonel Infanti assigned Delta Company to the most dangerous sector of the Triangle, a five-mile stretch of road that paralleled the Euphrates River in a series of blind s-curves where death stalked the Americans day and night. Delta knew they were virtually assured of getting hit on a daily basis. Each day and night became something to be dreaded and feared, exacting a heavy psychological toll on soldiers stressed to the limits of their mental and physical endurance.

In the predawn of May 12, 2007, two Humvees occupied by seven soldiers and an Iraqi translator were ambushed by insurgents. When the smoke cleared, four soldiers and the translator were dead and three were missing, presumably seized by the enemy. For over a year, Delta searched for their missing comrades, never giving up hope. Their creed of battle: None Left Behind
Great Book
This book was amazing. It gave such a great story to the lives of the men in the company. Some of the story may be padded and dramatized but it was done in a way to give humanity to the facts. Must read!
Could have been better
Author was hugely ignorant of basic military facts. He stated that soldiers served in Iraq for 1,000.00 a month. Even Private E-1s make more than that. Also, it's the 75th Ranger Regiment, not division. The story needed to be told, but have read many books about Iraq and Afghanistan where the authors made the extra effort to get all the terminology correct.
More Books by Charles W. Sasser
See All