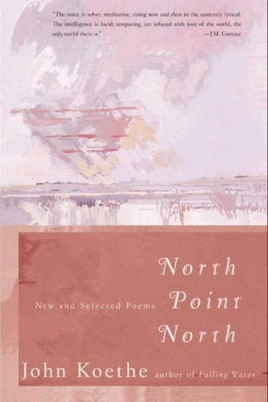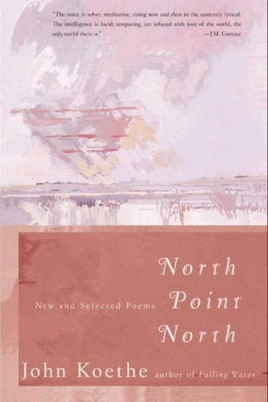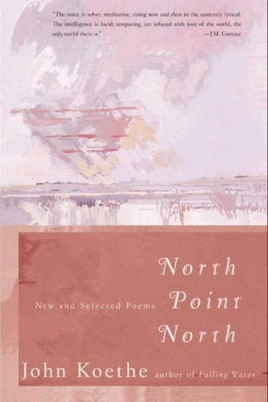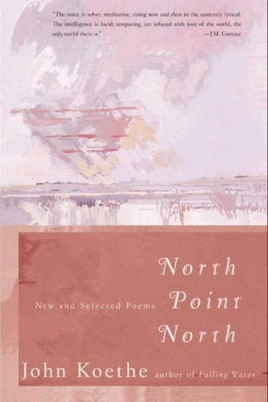 North Point North
New and Selected Poems
Publisher Description
North Point North: New and Selected Poems showcases the work of an important contemporary American poet, winner of the prestigious Kingsley-Tufts Award for Poetry.

The volume opens with twenty-one new poems, some of which have appeared in The New Yorker, American Poetry Review, the New Republic, the Paris Review, and the Kenyon Review, among other periodicals, and in The Best American Poems 2001, edited by Robert Hass and David Lehman. Following are selections from Koethe's five earlier collections of poems: Blue Vents, Domes, The Late Wisconsin Spring, The Constructor, and Falling Water. Together these poems create a remarkable and powerful new volume, a milestone in this gifted poet's career.
PUBLISHERS WEEKLY
This first big selection from Koethe (The Constructor) gives readers a chance to review the career of a meditative poet picking up signals directly from the Stevens-Ashbery continuum. Koethe has been publishing since the 1960s, but his digressive, melancholy verse has been gathering steam, and critical esteem, since Falling Water (1997), which was the Kingsley Tufts Award winner. Aside from the slippery intellections of late Stevens and the insistent metaphorical following-through of 1970s Ashbery, these poems are indebted to Koethe's day job as a professor of philosophy at the University of Wisconsin-Madison, which includes work on Wittgenstein. Yet readers who expect impenetrability may be surprised (or delighted) to find that Koethe's poems mostly ruminate on familiar topics marriage, divorce; youth, middle age; "minor moods that last/ All afternoon"; professional fulfillment, or lack thereof; "the confines/ Of our individual lives." Koethe's poems work, moreover, in a language surprisingly close to that of prose: he asks "if the person I've become is still that other one/ Who wandered off from home so many years ago," and decides "that experience didn't matter all that much." The shorter, jumpier poems from his early Blue Vents (1968) show how close to Ashbery (and to other New York schoolers, like Charles North) Koethe was when he started out; 21 new poems at the start of the volume extend his recent strengths. The mature poems sometimes seem either too much like essays on lesser topics or too close to their more ambitious models. At other times Koethe's combination of measured reflection and disproportion seems to do justice to growing older among abstractions, leaving one as Koethe puts it "staring at the sky/ And fabricating private constellations from the stars."