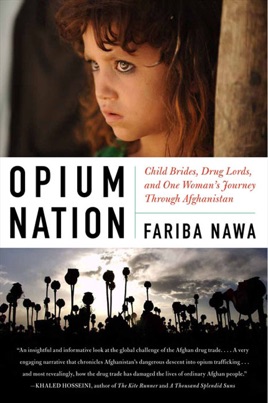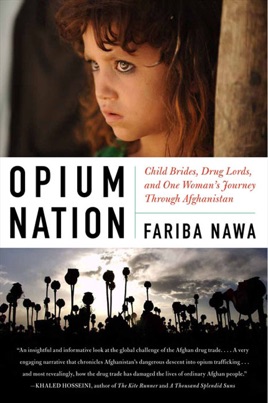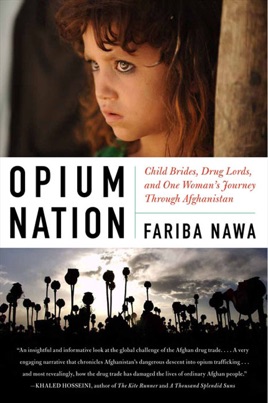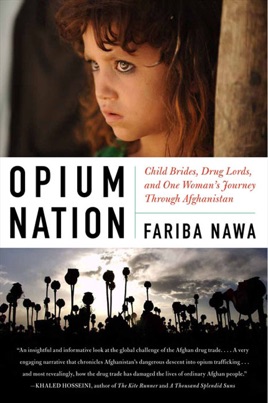 Opium Nation
Child Brides, Drug Lords, and One Woman's Journey Through Afghanistan
Publisher Description
Afghan-American journalist Fariba Nawa delivers a revealing and deeply personal exploration of Afghanistan and the drug trade which rules the country, from corrupt officials to warlords and child brides and beyond. Khaled Hosseini, author of The Kite Runner and A Thousand Splendid Suns calls Opium Nation "an insightful and informative look at the global challenge of Afghan drug trade. Fariba Nawa weaves her personal story of reconnecting with her homeland after 9/11 with a very engaging narrative that chronicles Afghanistan's dangerous descent into opium trafficking…and most revealingly, how the drug trade has damaged the lives of ordinary Afghan people." Readers of Gayle Lemmon Tzemach's The Dressmaker of Khair Khana and Rory Stewart's The Places Between will find Nawa's personal, piercing, journalistic tale to be an indispensable addition to the cultural criticism covering this dire global crisis.
PUBLISHERS WEEKLY
In this powerful and occasionally tragic account, journalist Nawa returns to Afghanistan, which she fled at the age of nine to escape the Soviet occupation. She spends several years traveling the country to interview Afghans involved in the opium trade, "an all-encompassing market that directly affects the daily lives of Afghans in a way that nothing else does." Tied to Nawa's journey is a quest to strengthen her Afghan identity and reconcile it with her American self. Although comforted by her ability to "change nationalities, hiding one and bringing forth another," she doesn't feel like she belongs fully to either culture. Nawa draws rich, complex portraits of subjects on both sides of the law, people like Farzana and Nanzaneen, a pair of women training to become drug enforcement agents; Mr. Jawan, a kindly former drug smuggler; and Parween, a female poppy farmer whose crops were destroyed by soldiers because she failed to pay off the right people. A chance meeting with Darya, a 12-year-old girl sold into marriage in order to settle her father's opium debt, propels the book toward its climax: a search for the girl in one of Afghanistan's most dangerous regions. Nawa's work is remarkable for its depth, honesty, and commitment to recording women's stories, even when it means putting her own safety at risk. She writes with passion about the history of her volatile homeland and with cautious optimism about its future.
Solid Read
I'm not sure what the other review is about, this certainly isn't about the author living in USA.

The summary of the book as provided by iTunes is more accurate.

Enjoyable read, I especially enjoyed the history of Afghanistan bits.
Boring
The title of this book is so misleading. The book is an autobiography of some unknown Muslim woman growing up in USA and the impact on her and to a far lesser extent Afghanistan. The author places a few references about opium in Afghanistan but the majority of the content is her viewpoint being an Afghan refugee in the USA. It's rarely insightful about anything.

Usually I keep books in my library but this is rubbish. I could see if she was someone important or she had some insight to offer but an autobiography from a completely unknown person has no appeal. The author is just an average nobody who fled Afghanistan at 5 and returns to Afghanistan in her early 20s. The book talks vividly about her memory in 4th grade etc... BORING.

Buyer beware...