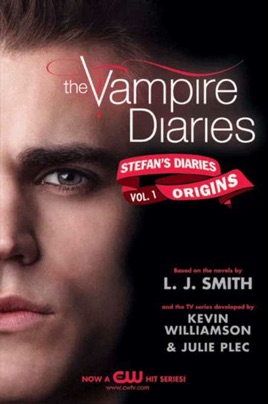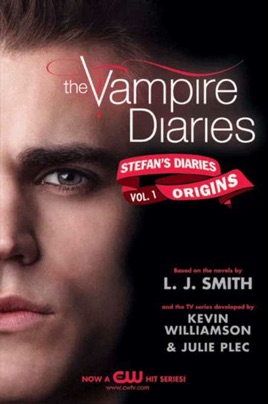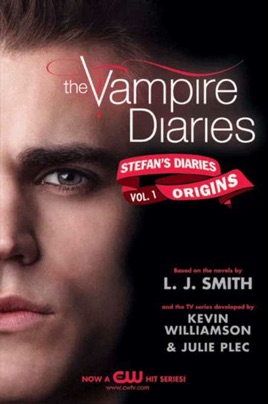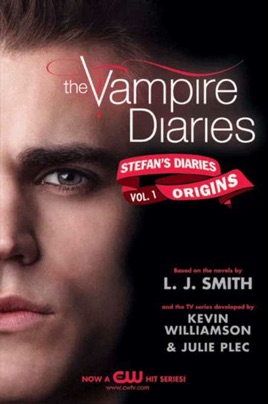 The Vampire Diaries: Stefan's Diaries #1: Origins
Publisher Description
The first book in the New York Times bestselling series by L.J. Smith.

Origins is the first book in L.J. Smith's bestselling Stefan's Diaries series, which reveals the backstory of brothers Stefan and Damon from The Vampire Diaries series. This digital edition features cover artwork from the hit CW TV series The Vampire Diaries, starring Nina Dobrev, Paul Wesley, and Ian Somerhalder.

Set in mid-19th century Mystic Falls, Virginia, three teenagers enter a torrid love triangle that will span eternity. Brothers Stefan and Damon Salvatore are inseparable until they meet Katherine, a stunning, mysterious woman who turns their world upside down. Siblings turned rivals, the Salvatores compete for Katherine's affection, only to discover that her sumptuous silk dresses and glittering gems hide a terrible secret: Katherine is a vampire. And she is intent on turning them into vampires so they can live together—forever.

Full of dark shadows and surprising twists, the first book in the New York Times bestselling Stefan's Diaries series raises the stakes for the Salvatore brothers as they face new loves, old treacheries, and unimaginable threats. Fans of L. J. Smith's New York Times bestselling Vampire Diaries series as well as the hit television show won't be able to put the latest Salvatore adventure down.
Great
I love the book and the series. I am obsessed with Stephan and his actor Paul Wesley. Ok well can someone answer this. Last night on 5-17-12 the show went from Elena dying and being turned to Stephan gone Elena turning eighteen and nothing changed. In the book she is a vampire but is she a vampire in the show? Well great book and if you have direct tv, the channel 34 every Thursday at 9 pm plays the new episodes.
Amazing!!!
OMG THIS BOOK IS UNDESCRIBABLE!!!! This book is so awesome. I read it and was so impressed with it. BEST BOOK EVER
AMAZING
I don't really like reading but I read this book in a day and a half. I couldn't put it down! Can't wait to read the Awakening!
More Books by L. J. Smith & Kevin Williamson & Julie Plec
See All