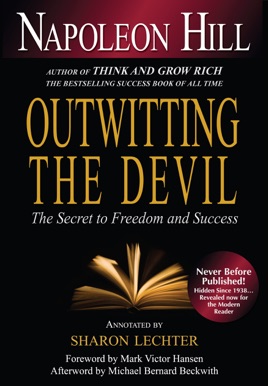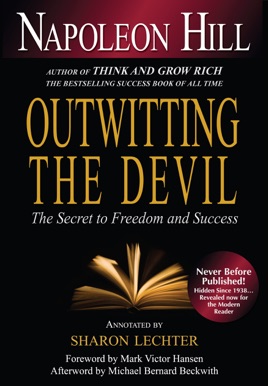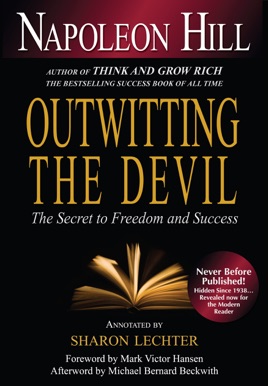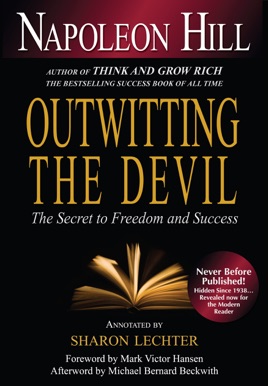 Outwitting the Devil
The Secret to Freedom and Success
Publisher Description
Napoleon Hill wrote this book in 1938, just after publication of his all-time bestseller, Think and Grow Rich. This powerful tale has never been published, considered too controversial by his family and friends. Using his legendary ability to get to the root of human potential, Napoleon Hill digs deep to identify the greatest obstacles we face in reaching personal goals: fear, procrastination, anger, and jealousy, as tools of the Devil. These hidden methods of control can lead us to ruin, and Hill reveals the seven principles of good that will allow us to triumph over them and succeed. Annotated and edited for a contemporary audience by Rich Dad, Poor Dad and Three Feet from Gold co-author Sharon Lechter, this book is profound, powerful, resonant, and rich with insight.
PUBLISHERS WEEKLY
Lechter (coauthor of Rich Dad, Poor Dad) says this 73-year-old manuscript "provides the keys for each of us to outwit the Devil in our own lives" and chart a course for success. Hill (1883 1970) opens with a compelling memoir of how, as a successful writer, he was asked by Andrew Carnegie to interview top tycoons and distill their knowledge into a philosophy of personal achievement. Hill followed his huge 1937 bestseller, Think and Grow Rich, with this book, which has remained unpublished until now because his wife feared a reaction from organized religion to a book consisting of an interview with the Devil and also in light of world events in the late '30s. Wanting to be addressed as "Your Majesty," the Devil claims that though he controls 98% of all people, "My opponent controls all the positive forces of the world, such as love, faith, hope, and optimism." Asked about churches, he responds, "Do you think I am a fool? Who would keep alive the fear of the Devil if I subdued the churches?" As the devilish dialogue progresses, Satanic schemes and tricks are revealed, while Hill's own observations on success, failure, and human behavior emerge. Many readers will find that Hill's writings still remain relevant today.
Amazing book! Favorite one now!
I've read "Think and Grow Rich", "The Secret", "The Alchemist", "Rich Dad Poor Dad" and many others to continue inspiring me as I grow my business and family. All great books, but none hit home like Outwitting the Devil. Perfect book!

Mike Arce
Phoenix, AZ
Excellent book!
Enjoyed this even more than Think and Grow Rich!!
Best book written!
This is the best book I have ever read in my life! I highly recommend it, to any one and everyone wanting to get a move on their life, and to make some mega positive changes!
More Books by Napoleon Hill
See All