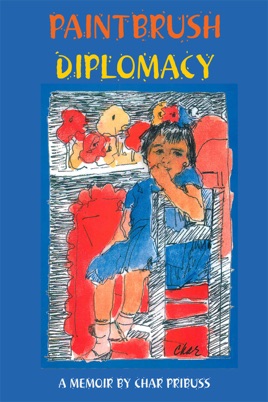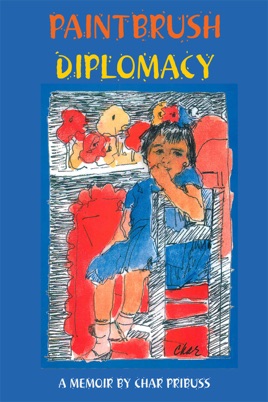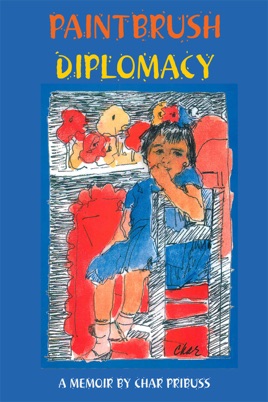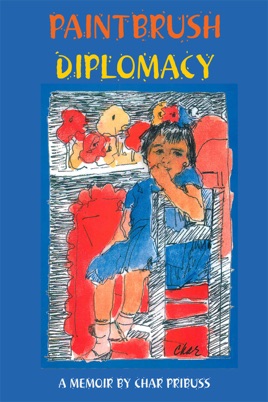 Paintbrush Diplomacy: A Memoir
Publisher Description
One of the pioneers of the movement to recognize and celebrate international children's art was Paintbrush Diplomacy, founded in the early 1970s by Char and Rudy Pribuss.


It began by accident. On their trips abroad, Char, a professional artist, would sketch or paint. Children would flock around her to watch. Despite the language barrier, they would communicate.


Subsequently, for over 20 years, on a shoestring budget, they visited 61 countries, carrying with them a portfolio of children's paintings that they would exchange with young artists of the countries they visited; leading to formal, annual exchanges of art between countries.


Paintbrush Diplomacy: A Memoir contains 230 color children's art paintings, whose ages ranged from 4 to 17 represent 50 different countries. It is both a enchanting and memorable tale of foreign travel and conquering the language barrier through the medium of art.


Art is an international language. Regardless of where a work was created, the growth and development of a young child—their basic line structure, shape and form is similar across cultures. This book provides vivid, beautiful examples of the differences in subject matter that reflect where the children live, their culture and what they value most.


Children's art is special because it communicates with all ages, not just children. Art exchanges help break down barriers between people and countries.