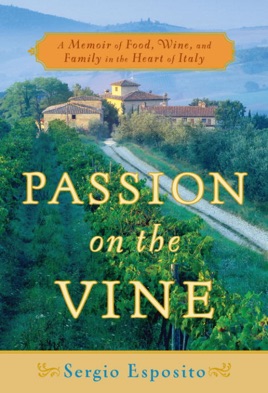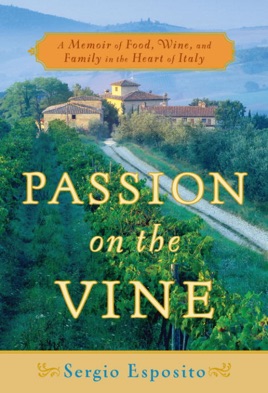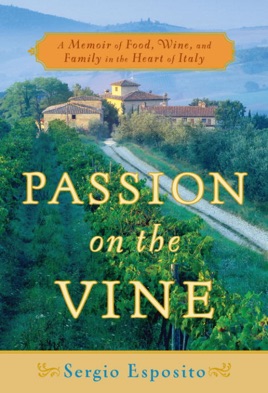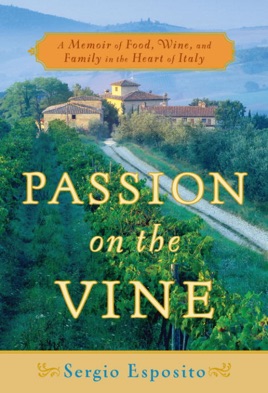 Passion on the Vine
A Memoir of Food, Wine, and Family in the Heart of Italy
Publisher Description
As a young child in Naples, Italy, Sergio Esposito sat at his kitchen table observing the daily ritual of his large, loud family bonding over fresh local dishes and simple country wines. While devouring the rich bufala mozzarella, still sopping with milk and salt, and the platters of fresh prosciutto, sliced so thin he could see through it, he absorbed the profound relationship of food, wine, and family in Italian culture.

Growing up in Albany, New York, after emigrating there with his family, he always sat next to his uncle Aldo and sipped from his wineglass during their customary hours-long extended family feasts. Thus, from a very early age, Esposito came to associate wine with the warmth of family, the tastes of his mother's cooking—and, above all, memories of his former life in Italy. When he was in his twenties, he headed for New York and undertook a career in wine, beginning a journey that would culminate in his founding of Italian Wine Merchants, now the leading Italian wine source in America. His career offered him the opportunity to make frequent trips back to Italy to find wine for his clients, to learn the traditions of Italian winemaking, and, in so doing, to rediscover the Italian way of life he'd left behind.

Passion on the Vine is Esposito's intimate and evocative memoir of his colorful family life in Italy, his abrupt transition to life in America, and of his travels into the heart of Italy—its wine country—and the lives of those who inhabit it. The result is a remarkably engaging and entertaining wine/travel narrative replete with vivid portraits of seductive places—the world-famous cellars of Piedmont, the sweeping estates of Tuscany, the lush fields of Campania, the chilly hills of Friuli, the windy beaches of Le Marche; and of memorable people, diverse and vibrant wine artisans—from a disco-dancing vintner who bases his farming on the rhythm of the moon to an obsessive prince who destroys his vineyards before his death so that his grapes will never be used incorrectly.

Esposito's luscious accounts of the wonderful food and wine that are so much a part of Italian life, and his poignant and often hilarious stories of his relationships with his family and Italian friends, make Passion on the Vine an utterly unique and enchanting work about Italy and its eternally seductive lifestyle.
PUBLISHERS WEEKLY
At a young age, Esposito and his family move from Naples, Italy, to Albany, N.Y., where he first falls in love with wine in the basement dining room of his uncle's house. Even as he reflects on the poor quality of those first sips, he understands he was consuming the sense of family and the spirit of his crazy yet adored uncle. After opening a store in Albany, he moves to Manhattan to work as a sommelier in the early 1990s. There he partakes of haute cuisine and affluent wine collections, while learning the hierarchy of international wines. While French wines are considered the pinnacle of the industry and Californian wines are gaining interest, there are very few Italian wines of note. With a fiery passion, he determines to bring appreciation of the wines of his homeland to America and opens Italian Merchant Wines, where he continues today to import highly selected Italian wines. His writing is exuberant, and his wine descriptions evocative. A bottle of Ribolla reminds him of "staring at a cracked painting of a beautiful woman from long ago." For lovers of wine, this is a full-bodied read about one man's passion and the many delectable moments along his journeys.