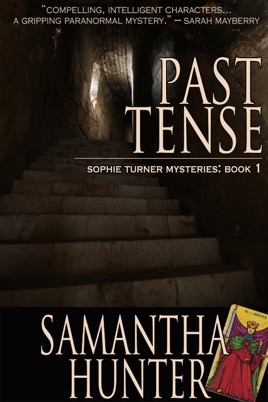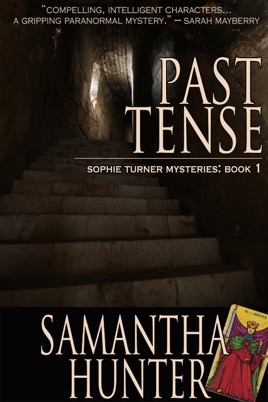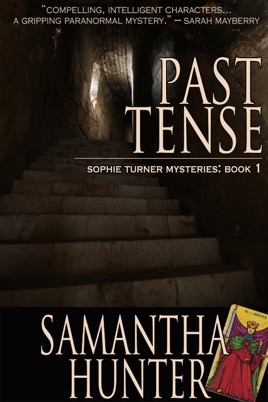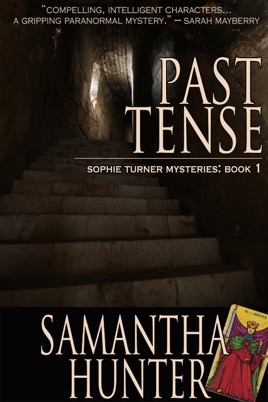 Past Tense, Sophie Turner Mysteries, Book One
Publisher Description
Sophie Turner runs Talismans, a Boston tarot parlor, where she reads tarot and keeps her family's psychic legacy alive. However, in spite of her tragic family history and Tarot Alley's reputation for being a mystical hotspot, Sophie has no psychic powers of her own – or so she thinks. Engaged to straight-as-an-arrow Boston PD Detective Roger Paris, and finishing her college degree in Computer Science, she's ready to start a brand new life that has nothing to do with her paranormal past.

When the murder of her friend and client Patrice Bledsoe leaves Sophie traumatized, she can't trust her own memory about what happened. She remembers a ghostly encounter moments before Patrice was killed, but she can't remember anything about the murder, making her a prime suspect. Sophie doesn't understand why the ghost appeared or why she was compelled to read his cards, revealing a story of violence and betrayal, but she is determined to find the truth about her friend's murder.

It's not the last time Sophie sees the tragic ghost figure, and she begins to believe her ghost is real when she's plagued with visions she can't ignore. When her skeptical fiancé won't listen, she asks ghost hunter Dr. Gabe Mason for his help, leading her down a path of no return in more ways than one.
More Books by Samantha Hunter
See All