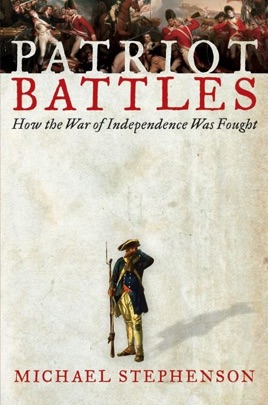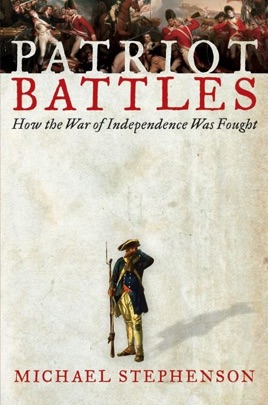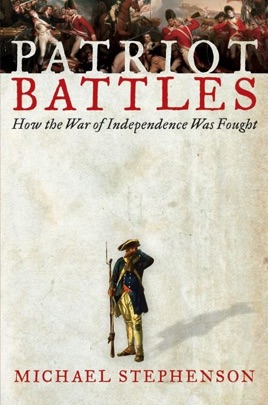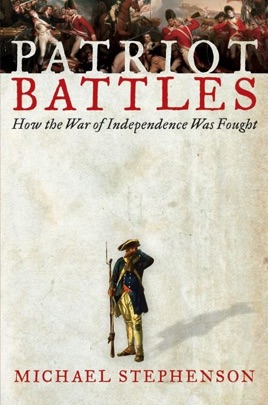 Patriot Battles
How the Revolutionary War was Fought
Publisher Description
Drawing on hundreds of specialist sources, contemporary and archival, Patriot Battles is the comprehensive one-volume study of the military aspects of the War of Independence. The first part of the book offers a richly detailed examination of the nuts and bolts of eighteenth-century combat: For example, who fought and what motivated them, whether patriot or redcoat, Hessian or Frenchman? How were they enlisted and trained? How were they clothed and fed? What weapons did they use, and how effective were they? When soldiers became casualties or fell ill, how did medical services deal with them? What roles did loyalists, women, blacks, and Indians play?

The second part of the book gives a closer look at the war's greatest battles, with maps provided for each. Which men were involved, and how many? What was the state of their morale and equipment? What parts did terrain and weather play? What were the qualities of the respective commanders, and what tactics did they employ? How many casualties were inflicted? And no less important, how did the soldiers fight?

Throughout, many cherished myths are challenged, reputations are reassessed, and long-held assumptions are tested. For all readers, Patriot Battles becomes not only one of the most satisfying and illuminating works to be added to the literature on the War of Independence in many years but also a refreshing wind blowing through some of its dustier corridors.
PUBLISHERS WEEKLY
A former editor of the Military Book Club, Stephenson (Battlegrounds) aims to strip away "the slow accretion of national mythology and popular history" that has "embalmed" the American Revolution. The result is a well-documented, entertaining and mildly revisionist military history in two parts. In the first, Stephenson examines "The Nuts and Bolts of War," answering basic questions about who fought, how and why. He concludes, unsurprisingly, that "the war was not revolutionary in any military sense." What's intriguing is how similar the American and British armies were Stephenson notes that for each, "It was like gazing into a mirror." To analyze prosaic details like supply and transport, weapons and medical care, the author uses an array of statistics and technical data muzzle velocities, shot weights, equipment lists, etc. but wisely leavens them with anecdotes. In part two, Stephenson turns to an analysis of the major battles of the war, from the opening skirmishes at Lexington and Concord to the climactic showdown at Yorktown, and concludes that the Continental Army's victory was always predicated on its numerical superiority. This excellent popular history should attract a wide audience with its fresh perspective. 16 maps.
Patriot Battles
The author apparently is not very proud to be an American and tends to belittle and degrade the early leaders and their accomplishments. If I had checked it out in the local library, I wouldn't have purchased it. I definitely will not purchase this authors material again.
Tom
Some interesting, factual information but the author's inability to cull his left-wing political philosophy poisoned the narrative. At the end, one is left with a very uneasy feeling about accepting any of the author's conclusions, particularly as ,his value judgements are contrary to many highly respected and far better known scholars, eg., Washington's Crossing and 1776.
More Books by Michael Stephenson
See All