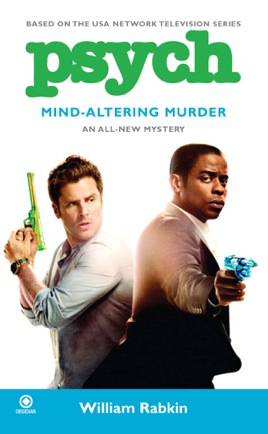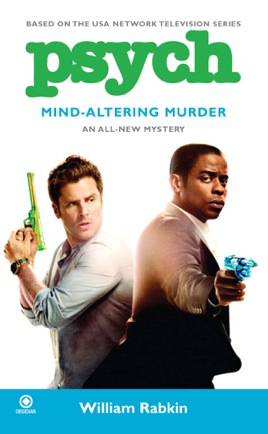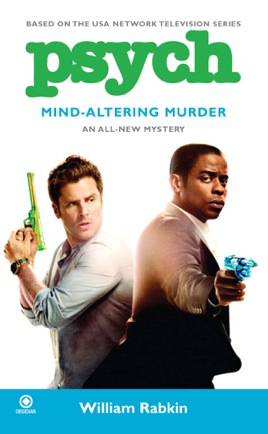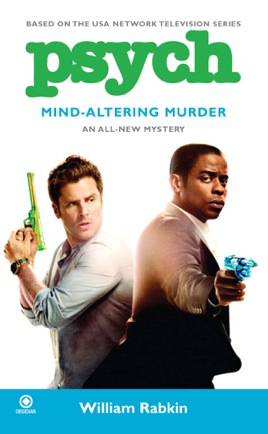 Psych: Mind-Altering Murder
Publisher Description
Trained to be a detective by his father, blessed with astounding powers of observation and deduction, and cursed with a refusal to take anything seriously, Shawn Spencer has convinced everyone he's psychic. Now, with his best friend, Gus, he's either going to clean up…or be found out.
 
It's Psych's coolest case ever—the founder of a computer game company has disappeared, and the only way to find him is to search for clues inside the game. But before Shawn can get to level two, he is shocked to discover his partner, Gus, has decided he doesn't want to be a detective anymore and has taken a grown-up job in the real world. Is this the end of Psych?
 
Or is it the end of Gus? Because when a fellow executive at Benson Pharmaceuticals turns up dead, he realizes there's some bad business going on behind closed doors. Now Gus needs Shawn more than ever to solve this puzzle—before he's forced to take an early, and permanent, retirement.
OOH! A grand book indeed! :)
Ah yes at first you cant believe what is going on and almost shed a tear for dear Shawn... but then it turns out a bit peachy later in said end.... You should buy this comical book and write a great review, follow in my footsteps as it were, especially if you cant wait for season 6 to get out and have memorized all other episodes.... you should get 5 more episodes memorized silly, with said BOOKS! :) One can just imagine and see this book come to life like an episode as you read it... in like one or two days like me!
More Books by William Rabkin
See All