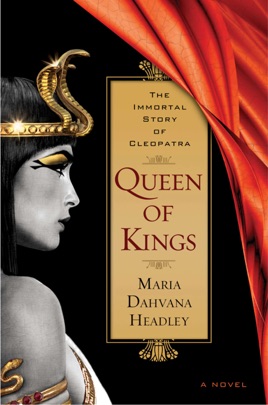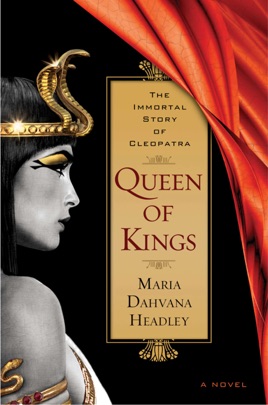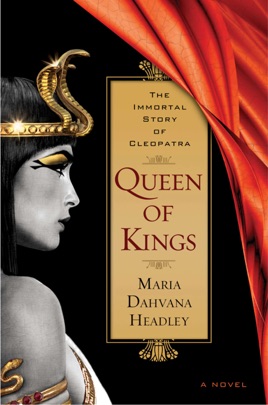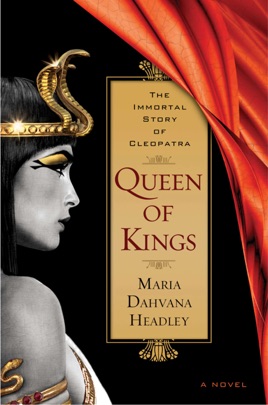 Queen of Kings
A Novel of Cleopatra, the Vampire
Publisher Description
In this stunningly original debut, go beyond the legend of Queen Cleopatra and discover a passion steeped in the bloodlust of vampires…

The year is 30 BC. A messenger delivers word to Queen Cleopatra that her beloved husband, Antony, has died at his own hand. Desperate to save her kingdom, Cleopatra strikes a mortal bargain in exchange for Antony's soul, transforming her into an immortal—a vampire with superhuman strength and an insatiable hunger for blood.

Leaving a trail of fiery retribution, Cleopatra journeys from the tombs of Egypt to the ancient underworld in order to meet her husband again. But to resurrect him, Cleopatra will need to challenge mythical beings with power beyond comprehension—risking the fate of both this world and the next for a love that will not die…  
PUBLISHERS WEEKLY
The blurbs compare Headley's Cleopatra-gone-bad fantasia to Diana Gabaldon and Neil Gaiman, but it's likely that the Anne Rice fans will find more to like here. Though there are some lovely romantic scenes at the outset, this is no romance. The Egyptian capital of Alexandria is under siege by the vengeful Octavian, out to punish Marc Antony for choosing loyalty to Cleopatra over Rome, and over Octavian's sister, whom Antony has divorced. Antony dies within the first few pages, and Cleopatra seeks to strike a bargain with the ancient lion-headed goddess, Sekhmet, to bring him back. The deal goes bad, as all such bargains must, and the question becomes not whether Antony will live again, but what price will Sekhmet extract from Cleopatra for the queen's audacity? Part horror, part history, and all tragedy, the story is not likely to please romance fans. But for those who enjoy the eroticized violence and stylish nightmares of the Rice tradition, Headley delivers a vivid dose.
Excellent
My first IBook purchase and it was definately worth it!!!
Ok.
While a great re-imagining of Cleopatra's story, it did not come to as good an ending as I had hoped.
More Books by Maria Dahvana Headley
See All