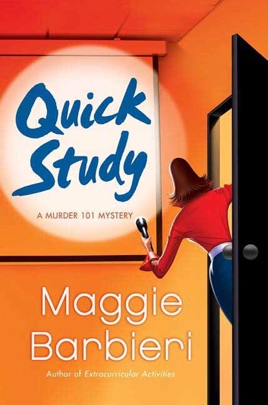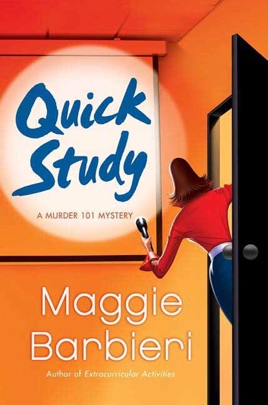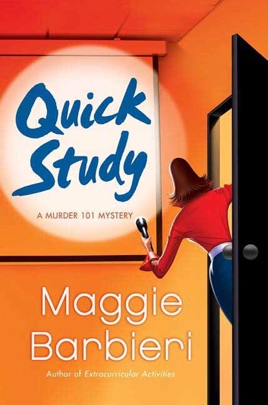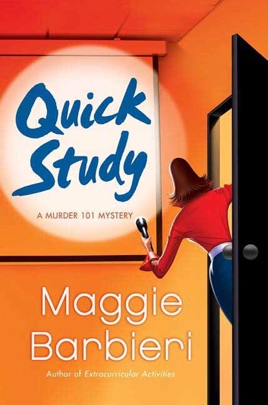 Quick Study
A Murder 101 Mystery
Publisher Description
College English professor Alison Bergeron thought that dating a cute NYPD detective like Bobby Crawford would be exciting and involve a lot of riding around in cruisers and putting away sleazy crooks, but he has yet to invite her on any stakeouts. . . .

Then when a friend asks her to help him find his nephew, she goes to Bobby for advice only to find out that he already knows about the case. He pulled the boy out of the Hudson River a few days earlier. The boy's employer calls it an accident, but Alison and Bobby aren't convinced.

With matchmaking and sleuthing to spare, staying out of trouble isn't on the syllabus when Alison and Bobby team up in Quick Study, Maggie Barbieri's most outrageous outing yet.
PUBLISHERS WEEKLY
In Barbieri's witty third cozy to feature English professor Alison Bergeron (after 2007's Extracurricular Activities), Alison befriends Hernan Escalante and his extended family from Ecuador at the soup kitchen where she's doing community service north of New York City. When the beaten body of Jose Tomasso, one of Hernan's relatives and an illegal immigrant, surfaces in the Hudson near Riviera Pointe, a luxury condo development in the Bronx where Jose was a construction worker, Alison offers to help Hernan find out what happened. After a second murder at Riviera Pointe, Hernan disappears. Alison's investigation leads her and her sidekicks, including her faithful canine companion, Trixie, into all sorts of nail-biting danger. An offer of assistance from former sweetie Jack McManus, marketing director for the New York Rangers, tests Alison's relationship with her main squeeze, NYPD detective Bobby Crawford. Barbieri scores again with this high-octane blend of romance, laughs and chills.
Quick Study
The author, Maggie Barbieri, has developed a set of characters we cannot help but to like. As a Catholic reader from Westchester County, the setting for this series matches my recognition of the area with the author's. The author's humor is spot on and her plots are intriguing yet every time I guess where she is headed I miss a twist or two. It will no be long before I start the next book in this series. Write on!
More Books by Maggie Barbieri
See All