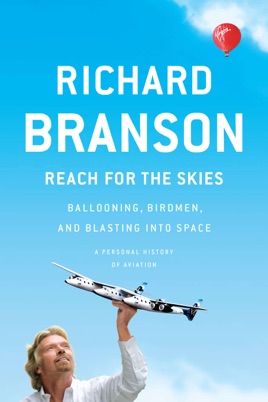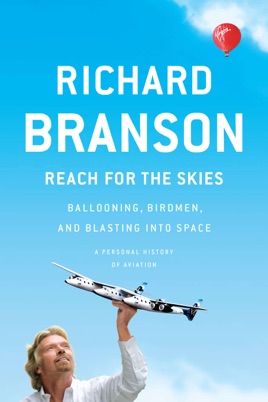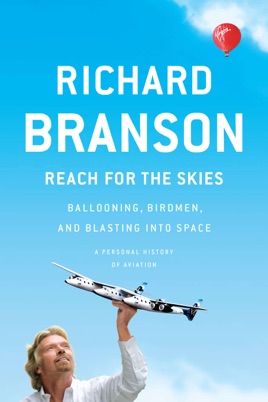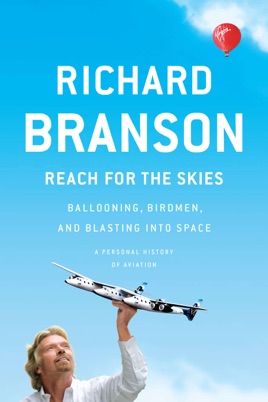 Reach for the Skies
Ballooning, Birdmen, and Blasting into Space
Publisher Description
One of the world's most famous business leaders (and a well-known avian fanatic) explores the pioneers of flight.

Bestselling author and billionaire entrepreneur Sir Richard Branson has always been obsessed with the skies. To promote a new Virgin Airlines route, he became the first man to water ski behind a blimp. His Virgin Galactic venture will soon offer ordinary people the opportunity to experience spaceflight aboard the first commercial spaceliner, SpaceShipTwo.

In Reach for the Skies, Branson examines the history of aviation over the last two hundred years, putting the spotlight on trailblazers such as:

*Tony Jannus, who made the first ever commercial flight over Tampa Bay, Florida, in 1914.
*Leo Valentin, the "bird man" who jumped from 9,000 feet wearing a pair of wooden wings in the 1950s.
*Steve Fossett, who broke 130 world records in planes, balloons, and airships.

The pioneers of flight-not just the world-famous Wright Brothers, but also lesser known visionaries and dreamers-made it possible for any of us with the desire and the commitment to reach for the skies ourselves.
PUBLISHERS WEEKLY
The Virgin Atlantic Airlines founder and billionaire adventurer celebrates the exploits of airborne daredevils his own prominently among them in this lively history of aviation pioneers. Branson ranges from the Montgolfier brothers' 1783 invention of the hot-air balloon to today's nascent space tourism industry tickets on his Virgin Galactic space liner will run $200,000 highlighting men and women who risked their money and lives to advance aerial technology or just put on a good show. It's a colorful assemblage of engineers, test pilots, barnstormers, and fighter aces; there are asphyxiated high-altitude balloonists, ultra-light enthusiasts who fly lawn chairs, and the "birdman" who jumped from an airplane wearing only wooden wings and glided safely to the ground. Into the soaring, crashing, and burning, Branson inserts his own extreme-ballooning adventures "I opened the hatch, climbed out on top of the capsule, and hacked away at the cable with my knife" and much interesting lore of aero-space design. Like everything the author does, the book is, in part, an advertisement ("Over the years, pioneered comfortable reclining seats"). Still, Branson's enthusiasm for avant-garde flight and his firsthand understanding of its rigors make this a rousing sometimes even elevating read. Photos.
More Books by Richard Branson
See All