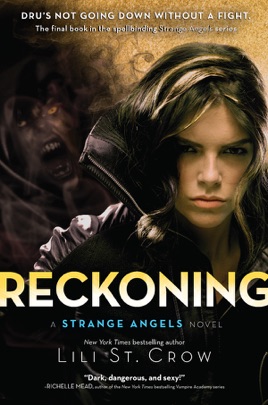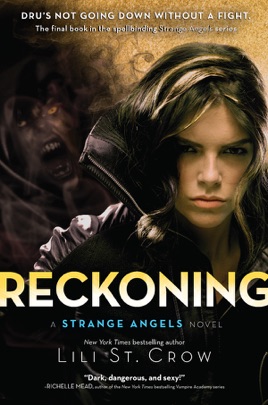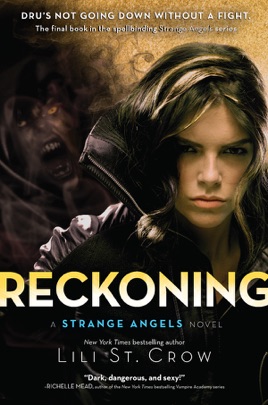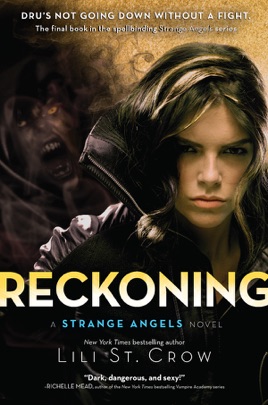 Reckoning
A Strange Angels Novel
Publisher Description
The electric finale in New York Times bestselling author Lili St. Crow's Strange Angels series!

Nobody expected Dru Anderson to survive this long. Not Graves. Not Christophe. Not even Dru. She's battled killer zombies, jealous djamphirs, and bloodthirsty suckers straight out of her worst nightmares. But now that Dru has bloomed into a full-fledged svetocha - rare, beautiful, and toxic to all vampires - the worst is yet to come.

Because getting out alive is going to cost more than she's ever imagined. And in the end, is survival really worth the sacrifice?

DRU ANDERSON'S NOT AFRAID OF THE DARK.
BUT SHE SHOULD BE.
I love it, but...
Oh my god. I hate hate HATE the ending!!!!!! This shouldn't even qualify as an ending to a book unless there is another book coming out so I'm kinda freaking out right now. I have the final book in my lap and I'm just screaming inside cause why did Graves have to LEAVE?!!!!!! I mean really, that's just MEAN! So books were great, hated the ending, I'm freaking out. Books were awesome though.
Up all night!!!
Great book! I read it in like two days. Can't wait for the next one to come out
Great series!
I liked it a lot, but the end introduces many questions that are never answered.
More Books by Lili St. Crow
See All