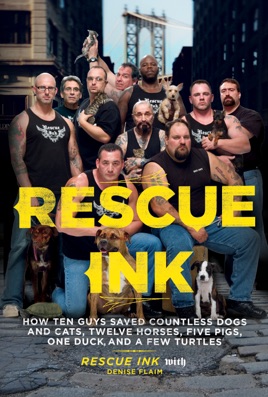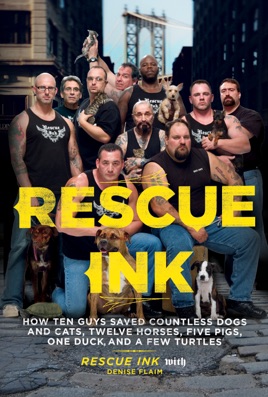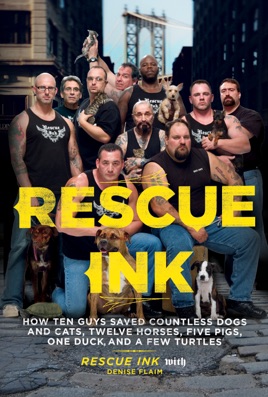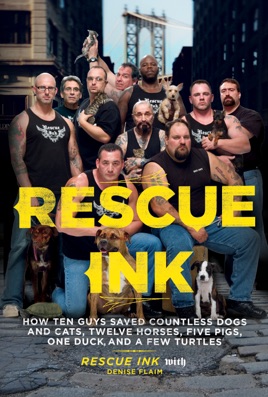 Rescue Ink
Tough Guys on a Mission to Keep Our Animals Safe
Publisher Description
The true story of ten tough and tattooed bikers who rescue animals in danger

Though Joe Panz, Johnny O, Batso, Big Ant, G, Angel, Des, and Eric initially met and formed their friendships at tattoo and motorcycle conventions, they soon learned that they shared another passion: animals. Each had been rescuing troubled animals on their own for years. They decided to form Rescue Ink to combat the problem of animal abuse on a larger scale.

Working from tips from concerned neighbors and anonymous sources, they have rescued countless animals, including a dognapped bulldog and 180 cats from the home of a hoarder. In between rescues, they've protested the barbaric practices of a horse slaughterhouse, visited schools to educate children about animal kindness and that "abusers are losers," and participated in Puppy Mill Awareness Day in Lancaster, Pennsylvania.

Former Newsday writer Denise Flaim chronicles their adventurous tales, detailing just what these brawny bikers, who will stop at nothing within the bounds of the law, can teach us all about respecting the creatures in our midst.
PUBLISHERS WEEKLY
The brawny and heavily tattooed bikers constituting Rescue Ink, formed officially in 2008, have put a bounty on abusive dog (and other animal) owners. For almost a year, Flaim (The Holistic Dog Book) rode along with Batso, Big Ant, Johnny O, Angel, G and their five intimidating compadres on in your face missions to rescue abused and neglected animals, track down stolen dogs, teach compassion toward animals to high school students, rescue an estimated 180 cats from a house and in one harrowing account confront a cruel recluse who was killing squirrels, birds and strays in his backyard for sport. Flaim ably blends colorful profiles of the individual members Joe Panz is the kind of guy who could break out in hives just from saying the word frappuccino with journalistic accounts of their interventions with trappers, torturers and garden-variety dirtbags. Starring in a National Geographic reality television show premiering this fall, the all-volunteer group's commitment inspires and endears. Photos.