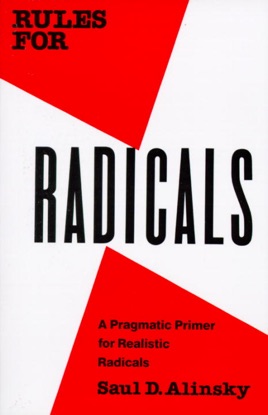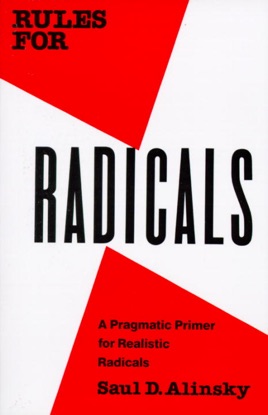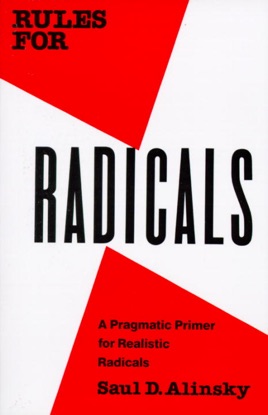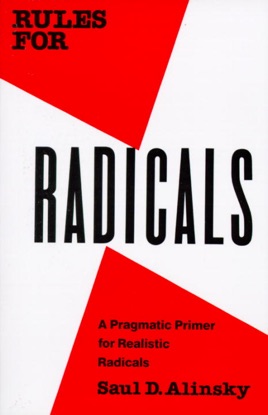 Rules for Radicals
A Pragmatic Primer for Realistic Radicals
Publisher Description
First published in 1971, Rules for Radicals is Saul Alinsky's impassioned counsel to young radicals on how to effect constructive social change and know "the difference between being a realistic radical and being a rhetorical one." Written in the midst of radical political developments whose direction Alinsky was one of the first to question, this volume exhibits his style at its best. Like Thomas Paine before him, Alinsky was able to combine, both in his person and his writing, the intensity of political engagement with an absolute insistence on rational political discourse and adherence to the American democratic tradition.
Rule's for Radical's
The play book for the OBAMA administration.
ALINSKY'S WORDS
This book clearly paints the picture that in order to create a new world order, one must mislead, steal wealth, ridicule, use corruption, and "ethical standards must be elastic to stretch with the times."

In our current political environment, according to Alinsky's words, Obama, a one time community organizer has created "a society devoid of compromise is totalitarian." Alinsky also warned Obama "nothing antagonizes people and alienates them from a would-be organizer more than the revealing flashes of arrogance, vanity, impatience, and contempt of a personal egotism."
Must read
Everyone should read this book. It's a sneak peek into the dark world of community organizing, something our dear president was very much involved in. If you love this country and don't want to see it fundamentally transformed by the folks who have a deep disdain for who we are, you need to study up on how these people think and the methods they use.