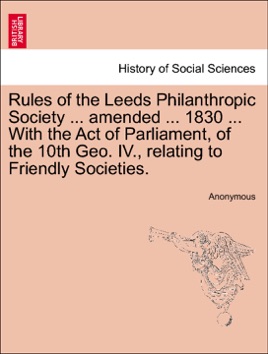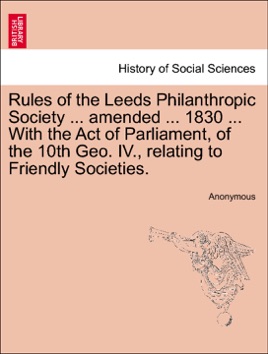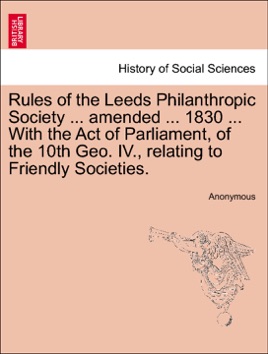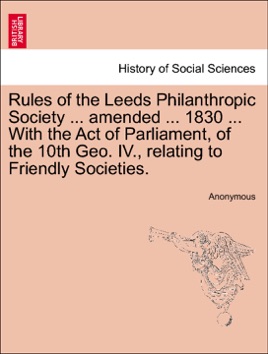 Rules of the Leeds Philanthropic Society ... amended ... 1830 ... With the Act of Parliament, of the 10th Geo. IV., relating to Friendly Societies.
Publisher Description
The HISTORY OF SOCIAL SCIENCES collection includes books from the British Library digitised by Microsoft. This collection provides histories and analyses of society, culture, education, crime, and family life. Providing a unique perspective of everyday life in the 18th and 19th centuries, readers of these works can study earlier developments that formed our modern society.