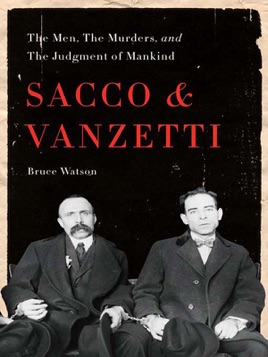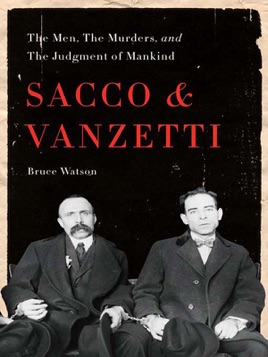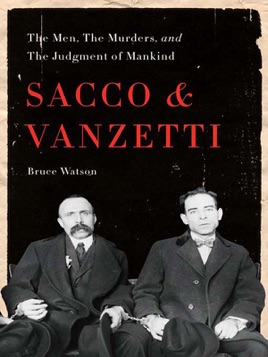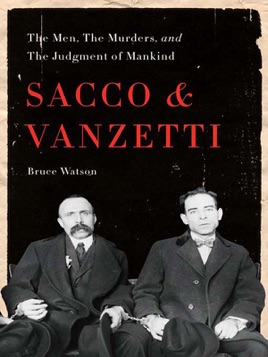 Sacco and Vanzetti
The Men, the Murders, and the Judgment of Mankind
Publisher Description
In this groundbreaking narrative of one of America?s most divisive trials and executions, award-winning journalist Bruce Watson mines deep archives and newly available sources to paint the most complete portrait available of the ?good shoemaker? and the ?poor fish peddler.? Opening with an explosion that rocks a quiet Washington, D.C., neighborhood and concluding with worldwide outrage as two men are executed despite widespread doubts about their guilt, Sacco & Vanzetti is the definitive history of an infamous case that still haunts the American imagination.
PUBLISHERS WEEKLY
Nicola Sacco and Bartolomeo Vanzetti are among the most famous political martyrs of 20th-century America, convicted of murder by a Massachusetts jury and executed in 1929. Watson (Bread and Roses) expertly runs through the facts of the case and the basic legal injustices perpetrated against the two men, beginning with their arrest on suspicion of a payroll robbery up to their electrocution, without agitating for either end of the political spectrum. He carefully establishes the context of anarchist terrorism that stirred public sentiment against the two admittedly radical defendants including the judge at their trial, who made numerous prejudicial remarks outside the courtroom. Fellow radicals (and many moderate liberals) were outraged by the proceedings, but Watson observes that most Americans were too caught up in the amusement park mentality of the 1920s to care about them a conclusion slightly at odds with the passionate debate to this day over their guilt. Watson quotes extensively from Sacco and Vanzetti's letters, with their imperfect English, to flesh out their personalities (he has also written an introduction to a new Penguin Classics edition of the correspondence). 16 pages of b&w photos.
Sacco and Vanzetti
Intriguing book that allows you decide guilt and innocence. Worth the read!