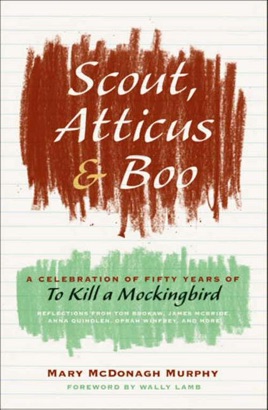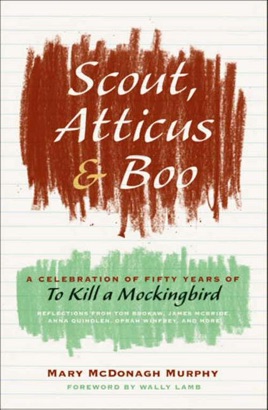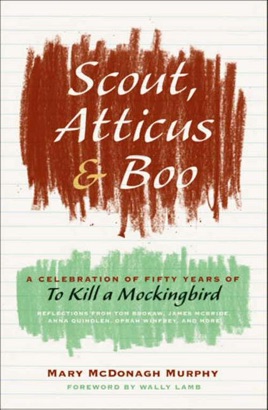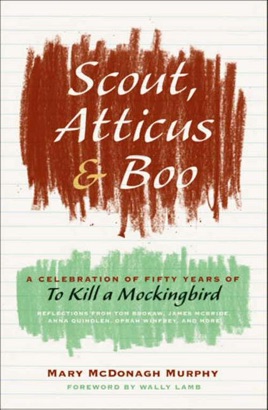 Scout, Atticus, and Boo
A Celebration of Fifty Years of To Kill a Mockingbird
Publisher Description
To commemorate the 50th anniversary of Harper Lee's beloved classic To Kill a Mockingbird, filmmaker Mary Murphy has interviewed prominent figures—including Oprah, Anna Quindlen, and Tom Brokaw—on how the book has impacted their lives. These interviews are compiled in Scout, Atticus, and Boo, the perfect companion to one of the most important American books of the 20th Century. Scout, Atticus, and Boo will also feature a foreword from acclaimed writer Wally Lamb.
PUBLISHERS WEEKLY
Murphy an Emmy-winning writer, director, and producer celebrates Harper Lee's only novel with a documentary, Hey, Boo, and this book, a collection of mostly venerating interviews with writers and celebrities, black and white, from Oprah Winfrey to Tom Brokaw, Rosanne Cash, and Richard Russo. A few incisive remarks emerge. James McBride, for example, takes issue with calling Harper Lee brave doing so "absolve yourself of your own racism." Wally Lamb and Allan Gurganus, among others, reveal Lee's influence on their writing. Unfortunately, in Part I, Murphy summarizes the most interesting of her subjects' comments, creating a sense of d j -vu when the reader gets to the actual interviews. Racism, smalltown America, Lee's 50-year silence since the book's publication, her relationship with Truman Capote, and the appeal of the book's principal characters are touched on by most of the interviewees; such shared themes and opinions result in redundancy. Readers should turn (or return) to To Kill a Mockingbird before bothering to dip into this disappointing collection. 11 b&w photos.
Don't Buy This Book !
This is not the actual novel. It's just a collection of what other people think about the book. You can get that for free off the Internet. I'm in the process of trying to get my money back for this fraud. They successfully trick you into buying it under the fake pretext it's the real thing.
Oops
I'm not one to read descriptions carefully, therefore like many others I purchased this thinking it was the actual book! So, to say the least I am quite dissatisfied. I thought for sure this popular iBooks thing would have such a classic novel, but they didn't. It is disappointing to have wasted this money and have a completely useless book:(
Close call
Thanks for warning, came to close to buying this!