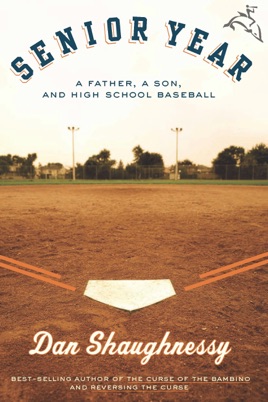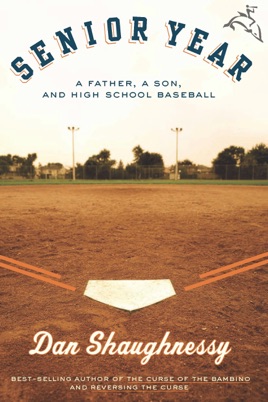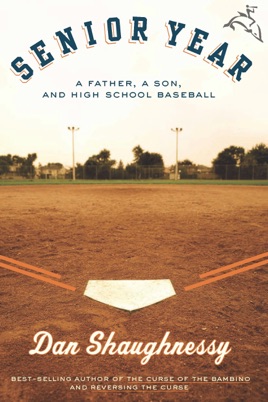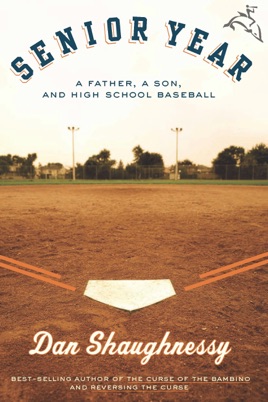 Senior Year
A Father, A Son, and High School Baseball
Publisher Description
In Senior Year, Dan Shaughnessy focuses his acclaimed sports writing talents on his son Sam's senior year of high school, a turning point in any young life and certainly in the relationship between father and son. Using that experience, Shaughnessy circles back to his own boyhood and calls on the many sports greats he's known over the years -- Ted Williams, Roger Clemens, Larry Bird -- to capture that uniquely American rite of passage that is sports.

Growing up, Dan Shaughnessy was so baseball-obsessed that he played games by himself and didn?ft even let himself win. His son, Sam Shaughnessy, came by his own love of sports naturally and was a natural hitter who quickly ascended the ranks of youth sports. Now nicknamed the 3-2 Kid for his astonishing ability to hover between success and failure in everything he does, Sam is finally a senior, and it's all on the line: what college to attend; how to keep his grades up and his head down until graduation; and whether his final high school baseball season, which features foul weather, a hitting slump, and a surprising clash with a longtime coach, will end in disappointment or triumph.

All along the way, Dad is there, chronicling that universal experience of putting your child out on the field -- and in the world -- and hoping for the best. With gleaming insight, wicked humor, and, at times, the searching soul of an unsure father, Shaughnessy illuminates how sports connect generations and how they help us grow up -- and let go.
PUBLISHERS WEEKLY
Caustic Boston Globe columnist Shaughnessy, bete noir of many a Red Sox fan, dials back the snark to tell a parent's story-his son, Sam's, senior year of high school, and the baseball season that accompanies it. Giving a chapter to each month, Shaughnessy tells of the prom, late-night parties and college visits that can make senior year stressful for parent and student alike; though, comparing his own experience to his son's, Shaugnessy frequently finds Sam has an easier go of it, snagging dates and above-average grades with equal ease. The young man's story really unfolds on the baseball diamond, where his considerable talents as a power hitter bring him the attention of Division I college programs. However, success doesn't do much to protect him from adolescent depression; as Sam writes in his college application essay, "When I go 0-4, I want to hang myself in the closet." Though Shaughnessy rests on too many "back in my day" digressions, anybody whose kid has played on a team will identify with him, sweating out each at-bat in the bleachers. Baseball fans will enjoy the book on another level, as well, not only for the detail with which Shaughnessy renders his son's games, but also for candid tales of legends like Earl Weaver and Reggie Jackson.
More Books by Dan Shaughnessy
See All