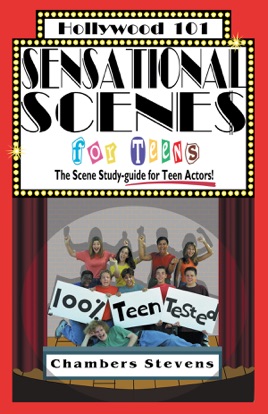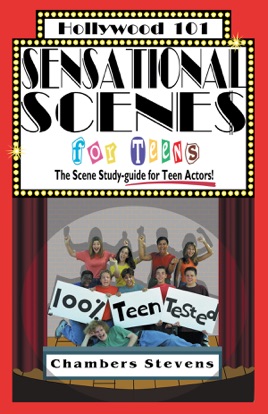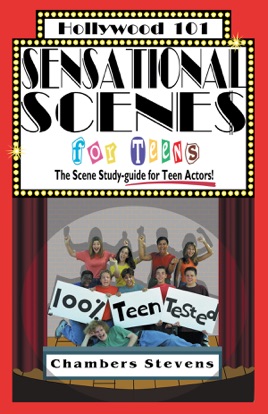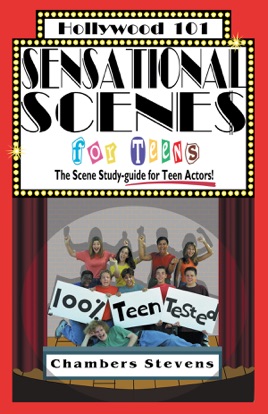 Sensational Scenes for Teens
Hollywood 101 – The Scene Study-Guide for Teen Actors!
Publisher Description
Sensational Scenes For Teens: The Scene Study-guide for Teen Actors! provides 12-17 year-olds with true-to-life comedic and dramatic scenes, all 100% teen tested. Chambers introduces young actors to the challenges of performing scenes written in true industry-standard style in preparation for professional stage and screen auditions. +30 teen-friendly scenes are incorporated. An interview with the commercial casting agents of Felicity and The Practice gives kids/teens the most current industry requirements for young actors. A glossary of industry terms, index and extensive bibliography of basic to challenging plays teens should read are also included as a study aid. The scenes in the book are all original, and focus on teen lifestyle and experiences.
Beyond Good
Another great book by the best writer for actors. If Chambers Stevens name is on the book, buy it. This one is no exception.
Totally great read
The characters in this book are so real, you feel like they are in your living room. They are modern, they are relatable. Some of the scenes are funny, some are very serious. The book also contains interviews with Hollywood casting directors where they offer great advice.

Chambers Stevens is a unique person in the Hollywood scene. He keeps it real. He understands kids and teens so well. I have three kids who have worked with him. I was blown away by how within a few hours of first meeting them, he was able to determine what motivated each of my kids. His books are an extension of his creativity, enthusiasm, and love of the craft of acting.

Chambers is a master with kids and teens.
Fun book for teens
This book makes it fun for teen actors to practice their craft of acting. My teen has really grown as an actor by practicing her craft with these clever scenes. The comedic scenes were her favorite scenes to act out. The "Inside Scoop" was an added bonus to the book. It gave you of a glimpse of a Hollywood writer and two Casting Directors careers.
More Books by Chambers Stevens
See All