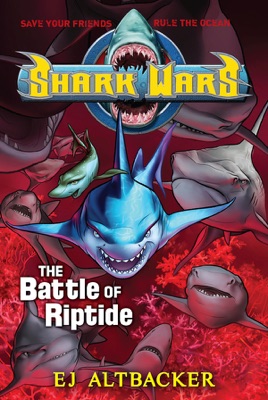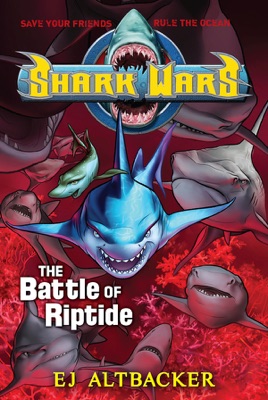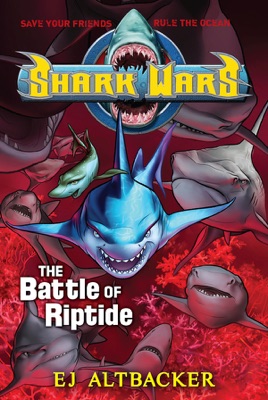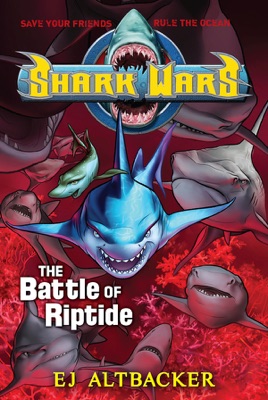 Shark Wars #2
The Battle of Riptide
Publisher Description
Ever since Gray, Barkley, and their friends defeated Goblin, an infamous great white, at Tuna Run, life in the Big Blue has become murkier than ever for this young shiver of sharks. Food is scarce. Enemies lurk in every shadow. And Gray still doesn't know what has become of his family - of his mother, Sandy, and the rest of his Coral Reef shiver. Everywhere they swim, currents seem to whisper of a growing threat . . . of a shark who will stop at nothing until he has seized control of the entire ocean.

Now Gray must train with Takiza Jaelynn Betta vam Delacrest Waveland ka Boom Boom, a wise and mysterious fighting fish who has promised to teach his young apprentice the ways of the ocean and the secret of what it means to be a great warrior. That is, if Gray can learn to believe in himself, find the courage to trust his heart, and grow big enough to fight back!
A good review
This book series is incredible and has well delvoped characters
Burkeroks
Best freaking book ever!!!!!!!!!
!!!!!!!!!!!!!!!!!!!!!!!!!!!!!!!!!!!!!!!!!!!!!!!!!!
I'm glad I payed for it!!!
More Books by E.J. Altbacker
See All