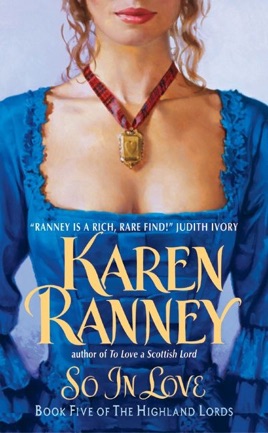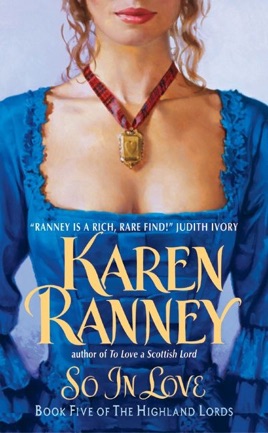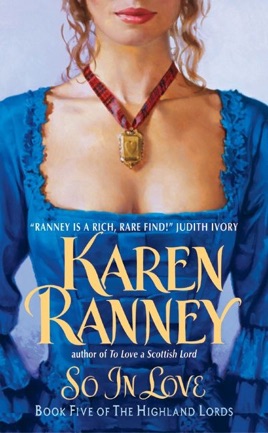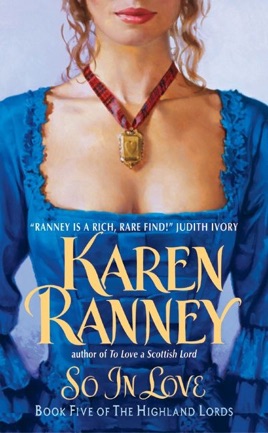 So In Love
Book Five of The Highland Lords
Publisher Description
Karen Ranney brings us another emotionally intense and passionate story in the fifth book of the nationally bestselling Highland Lord series, in which Douglas MacRae must overcome a dark betrayal in order to regain a love once lost.
Sad!
I am so sad that this is the last book in Karen Ranney's highland lord series. Each and every one was absolutely wonderful!!!
A must read series!!!
This has old love and new love.... And family love!