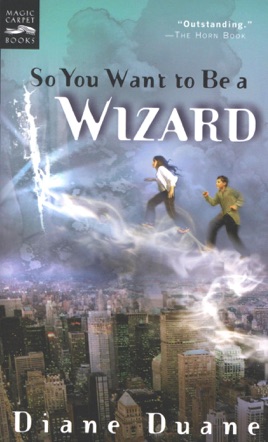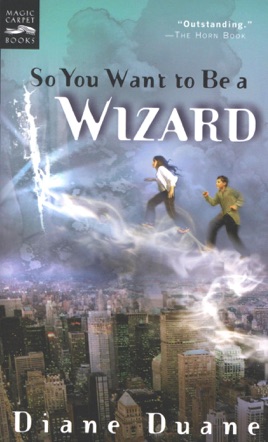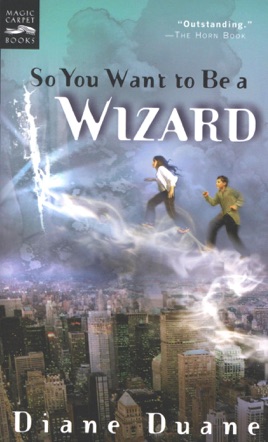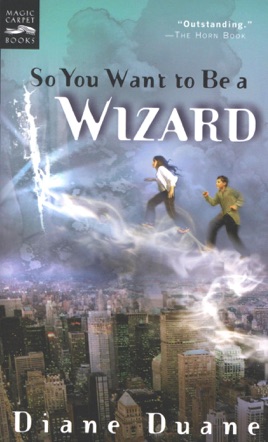 So You Want to Be a Wizard
The First Book in the Young Wizards Series
Publisher Description
Something stopped Nita's hand as it ran along the bookshelf. She looked and found that one of the books had a loose thread at the top of its spine. It was one of those So You Want to Be a . . . books, a series on careers. So You Want to Be a Pilot, and a Scientist . . . a Writer. But this one said, So You Want to Be a Wizard.

I don't belive this, Nina thought. She shut the book and stood there holding it in her hand, confused, amazed, suspicious—and delighted. If it was a joke, it was a great one. If it wasn't . . . ?
PUBLISHERS WEEKLY
As two young wizards embark on a mission to preserve the universe they encounter an eerie version of Manhattan. Ages 10-up.
I want to be a wizard!
Fantastic first installment of a really great book series. Diane Duane is an excellent storyteller, I was hooked right from beginning!
It is amazing
I love this book so far, I think the older book are more creative then they are now
A great young adult book that's fun for adults!
So You Want to Be a Wizard is a good young adult fantasy. It embraces a child's instant belief that if a book says you can be a wizard, then it's a real possibility. It's a fun romp through growing past personal fears to embrace bravery and help change the world, both in large and small ways.

The writing style is easy to read, geared toward a younger audience, but it's smart and witty enough to engage readers of all age levels. The plot is smooth and well paced. An all around good read.

**Originally posted on goodreads