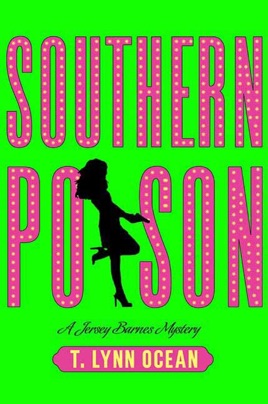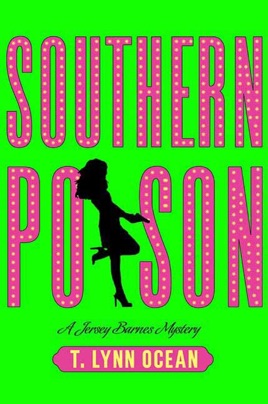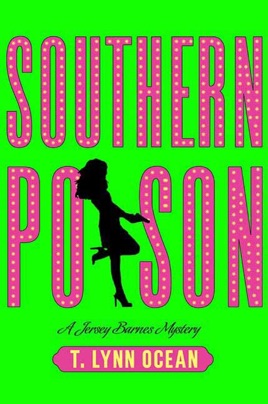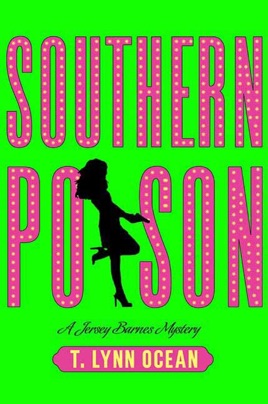 Southern Poison
A Jersey Barnes Mystery
Publisher Description
The last time Jersey Barnes tried to quit her career as a security specialist and leave home without a weapon, she ended up in the middle of a high-stakes cover-up and a scheme to steal millions from hardworking Americans. This time her early retirement is for real. Friends threw her a party to prove it. There was a cake and everything.

But out of the blue, her former handler shows up with other ideas. When Jersey tells him she doesn't want an assignment---even if does come with an upfront hazard-pay bonus---he reminds her of a clause in the contract she signed back when she was first recruited to work for the government: a pesky paragraph that says she can be recalled into service at any time.

With boating and golfing plans on hold yet again, Jersey straps on her weapon of choice and goes undercover to help root out a terrorist threat---only to learn that another more sinister plot is in the works. And things aren't any more relaxing at home, either. Just as she starts to explore a steamy relationship with her hunky pub manager, Ox, his ex-wife flies in from California to reclaim him.

Southern Poison moves at breakneck speed as Jersey must save herself from an assassin, stop an evil chemist, keep her troublemaking father and his poker buddies out of jail, untangle a steamy romance, and maybe---just maybe---retire.

On the heels of the lauded Southern Fatality, readers will welcome another hilarious, suspenseful, and sun-soaked adventure from the unforgettable Jersey Barnes.
PUBLISHERS WEEKLY
Sassy Jersey Barnes, Ocean's Southern-styled answer to Janet Evanovich's Stephanie Plum, believes her work for an antiterrorism tentacle of the government is over in her uneven second outing (after 2007's Southern Fatality). Then her former military handler shows up at the bar she owns in Wilmington, N.C., and informs her of one more assignment. Jersey agrees to go undercover at a mobile meal truck outside the nation's largest ammunition port, nearby army-owned Military Ocean Terminal Sunny Point, and gather intel. Soon Jersey is tangling with John Mason, a fanatic who's planning a terrorist act to punish the U.S. for his twin brother's death. In the meantime, the daughter of Jersey's hunky love interest, Duke Ox Oxendine, becomes the face for a hot new teen product, Derma-Zing (faux tattoos). While the terrorist business comes off as a little stale, the subplot involving tainted cosmetics is fresh. Jersey's relationship with Ox adds some heat.
More Books by T. Lynn Ocean
See All