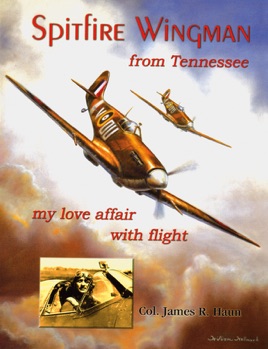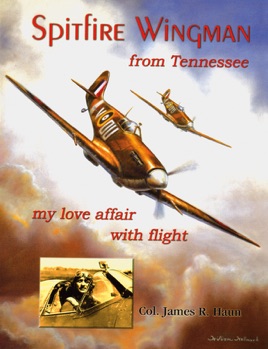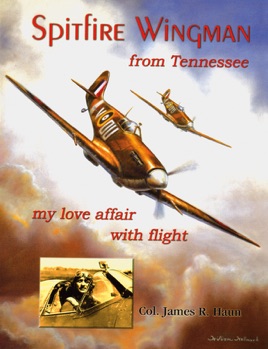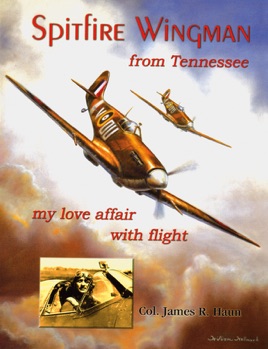 Spitfire Wingman from Tennessee
my love affair with flight
Publisher Description
SPITFIRE WINGMAN is the whole-life memoir of USAF Col. Jim Haun, who flew nearly every US military aircraft from 1939 to 1965, including fighters, bombers, giant cargo ships, and the T-33 jet trainer. He flew Spitfires over England and France, commanded a squadron through the Berlin Airlift, was CO of th Presidential Air Fleet in Washington D.C., and became Chief Pilot of the Military Air Transport Service. After retirement he built a single-seat biplane in his garage -- meanwhile teaching hundreds to fly, including one who became an instructor in the supersonic Blackbird.
A wonderful, well told story!
I read Col. Haun's book, and re-read it! A great story from one of America's "greatest gereration." While I wouldn't call him a "simple man," I would say that of all the WWII stories I have read, over the years, this one ranks with Col. Dick Winter's memoir in that it is a tale honestly told. Seemingly, Col. Haun leaves nothing out. He is honest to a fault, telling tales on himself with utter candor.

I promise that you will be transported by Col. Haun's story. Though well done, it appears to be a self published book, and has not received the attention it deserves. Anyone interested in history should read it. Anyone looking for firsthand accounts of WWII must read this book. Anyone desiring a captivating read will devour this book.

Someone should buy the movie rights!

Once you read it, look on the net and find the audio version, mostly read by the Col. himself, before his "final flight." Fanstastic!