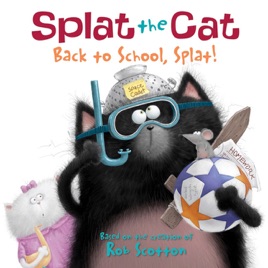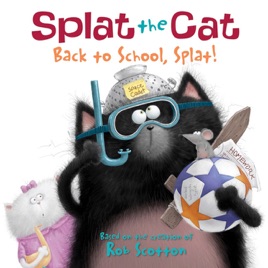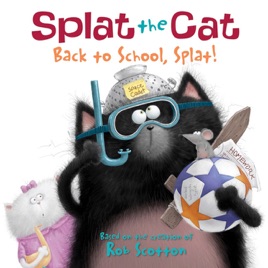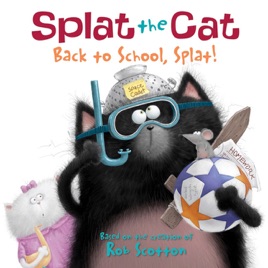 Splat the Cat: Back to School, Splat!
Publisher Description
Hit the books with Splat the Cat in a brand-new tale by New York Times bestselling author-artist Rob Scotton in Back to School, Splat!, an 8x8 storybook adventure perfect for the start of the school year.

It's the first day of school and there's only time for Splat to share one of his summer adventures with the class. Will it be the time he went searching for pirate treasure? Or the time he went swimming with sharks in the ocean? But before the end of the day, Splat knows exactly what to talk about—and it's the biggest surprise of all!

Read all about Splat's first day back at school in Splat the Cat: Back to School, Splat!, another sure-to-be-a-classic story by Rob Scotton.
A awesome great book
I like how splat sister says can I come to said splat.spiat sister is funny
We are Big Splat Fans!
My kids ask Every night to read Splat and read these books and laugh about how funny Splat is.
Okay
The illustrations are cute but once again wondering how the plot is so similar to a Bugville Critters story. I think there's a little too much similarity, and the critter books have been out years before the Splat cat books.