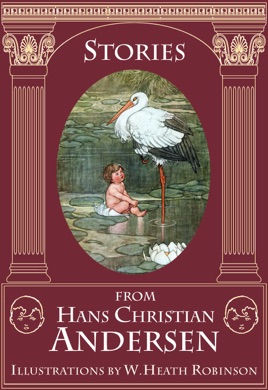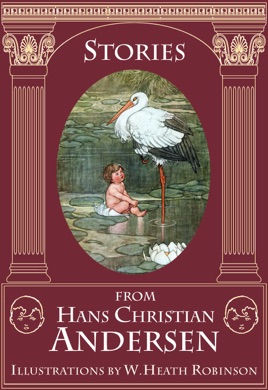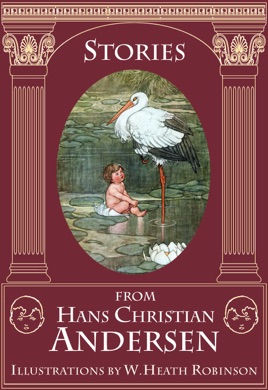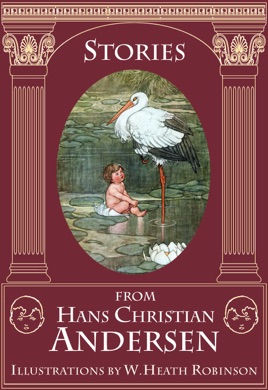 Stories from Hans Christian Andersen (Illustrated By W. H. Robinson)
The Ugly Duckling, Thumbelina, the Wild Swans, and Others
Publisher Description
Andersen fairy tales illustrated by William Heath Robinson: 


1) The Emperor's New Clothes, 

2) The Princess on the Pea, 

3) The Swineherd, 

4) The Ugly Duckling, 

5) The Nightingale, 

6) The Shepherdess and the Chimney Sweep, 

7) The Elfin Hill, 

8) The Flying Trunk, 

9) The Marsh King's Daughter, 

10) Thumbelina, 

11) The Little Mermaid, 

12) The Wild Swans, 

13) The Snow Queen.
PUBLISHERS WEEKLY
Matthews ( Dr. Monsoon's Amazing Finishing Academy ) and Snow recast 11 selections from the Andersen canon in this unspectacular volume. While they include such sweetmeats as ``The Wild Swans,'' in which a princess rescues her brothers from a queen's wicked spell, many of the well-known choices are pessimistic if not morbid: ``The Little Match Girl,'' ``The Fir Tree'' and others prove that fairy-tale heroes and heroines don't always live happily ever after. But Snow's small, bland cartoons of pleasant, smiling characters conspicuously tiptoe around the bleak elements. Some of his art seems thoroughly incongruous, such as the cheery final illustration for ``The Little Mermaid.'' Matthews, who states that he aimed to make the stories ``immediate and enjoyable for a modern audience'' and to preserve the ``spirit of Andersen,'' meddles more than necessary; for example, the cloth woven for the famously fashionable emperor is said to be invisible not just to fools but to people ``who aren't doing their work properly.'' Meant to update Andersen's 19th-century classics, this collection merely waters them down. Ages 7-10.
More Books by Hans Christian Andersen & William Heath Robinson
See All