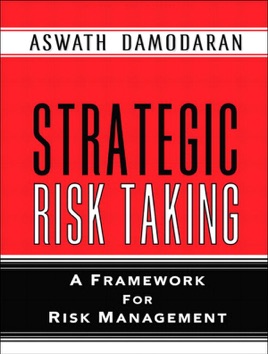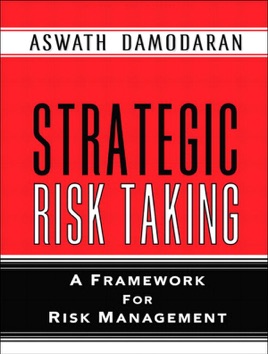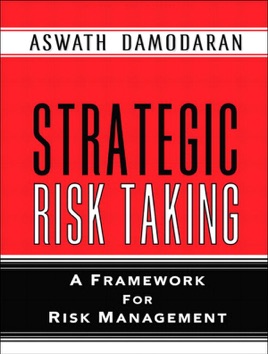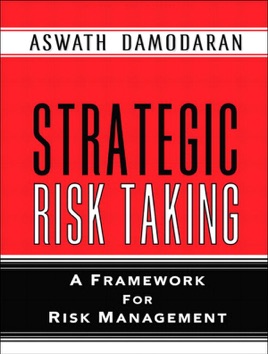 Strategic Risk Taking
A Framework for Risk Management
Publisher Description
This is the eBook version of the printed book.

Front Flap

In business and investing, risk has traditionally been viewed negatively: investors and companies can lose money due to risk and therefore we typically penalize companies for taking risks. That's why most books on risk management focus strictly on hedging or mitigating risk.

But the enterprise's relationship with risk should be far more nuanced. Great companies become great because they seek out and exploit intelligent risks, not because they avoid all risk. Strategic Risk Taking: A Framework for Risk Management is the first book to take this broader view, encompassing both risk hedging at one end of the spectrum and strategic risk taking on the other.

World-renowned financial pioneer Aswath Damodaran—one of BusinessWeek's top 12 business school professors—is singularly well positioned to take this strategic view. Here, Damodaran helps you separate good risk (opportunities) from bad risk (threats), showing how to utilize the former while protecting yourself against the latter. He introduces powerful financial tools for evaluating risk, and demonstrates how to draw on other disciplines to make these tools even more effective.

Simply put, Damodaran has written the first book that helps you use risk to increase firm value, drive higher growth and returns, and create real competitive advantage.

•   Risk: the history and the psychology

The non-financial realities you must understand to successfully manage risk

•   Risk assessment: from the basics to the cutting edge

Risk Adjusted Value, probabilistic approaches, Value at Risk, and more

•   Utilizing the power of real options

Extending option pricing models to reflect the potential upside of risk exposure

•   Risk management: the big picture

Integrating traditional finance with corporate strategy—and using risk strategically

Back Flap

About the Author

Aswath Damodaran, Professor of Finance at NYU's Stern School of Business, has been profiled in BusinessWeek as one of the United States' top twelve business school professors. His researchinterests include valuation, portfolio management, and applied corporate finance. He is the author of Damodaran on Valuation; Investment Valuation; The Dark Side of Valuation; Corporate Finance: Theory and Practice; Applied Corporate Finance; and most recently, Investment Fables.

Damodaran has published in The Journal of Financial and Quantitative Analysis, The Journal of Finance, The Journal of Financial Economics, and The Review of Financial Studies.
More Books by Aswath Damodaran
See All