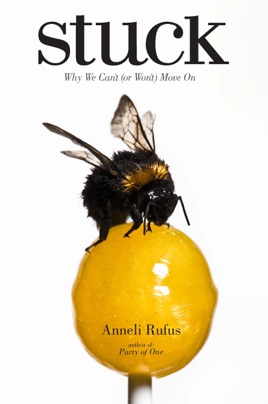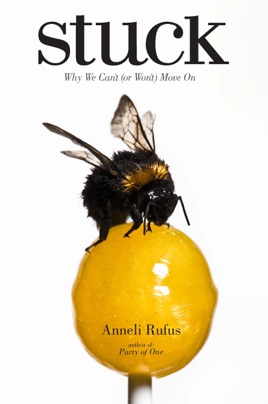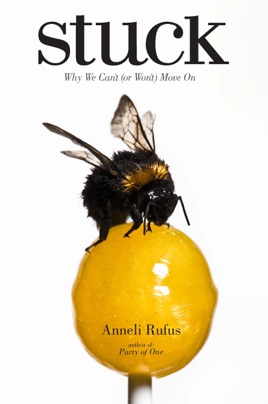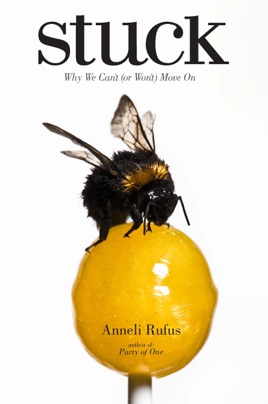 Stuck
Why We Can't (or Won't) Move On
Publisher Description
"The brilliant mind behind Party of One examines the striking social trend: people are stuck and they want to change, but..." (San Francisco Chronicle)

In this book, Anneli Rufus identifies an intriguing aspect of our culture: Many of us are stuck. Be it in the wrong relationship, career, or town, or just with bad habits we can't seem to quit, we even say we want to make a change, but . . . Merging interviews, personal anecdotes, and cultural criticism, Stuck is a wise and passionate exploration of the dreams we hold dearest for ourselves-and the road to actually achieving them.

When faced with the possibility of change, our minds can play tricks on us. We tell ourselves: I can't make it. Or, It's not worth the effort. How is it that in a time of unprecedented freedom and opportunity, so many of us feel utterly powerless and unsure? In this book, Rufus exposes a complex network of causes for our immobilization- from fear and denial to powerful messages in popular culture or mass media that conspire to convince us that we're helpless in the face of our cravings. But there can be a light at the end of the tunnel: Rufus also tells the stories of people who have managed to become unstuck and of others who, after much reflection, have decided that where they are is best. After all, she writes, "what looks to you like a rut, others might say is true absorption in a topic, a relation­ship, a career, a pursuit, a place. What looks to you like bore­dom, others call commitment. And even contentment."

A brilliant glimpse into what truly motivates-or doesn't motivate-us, Stuck will inspire you to take a look at yourself in an entirely new light.
PUBLISHERS WEEKLY
Rufus (Party of One) investigates why in a time when "no population anywhere has ever been so free... somehow we all feel stuck," sorting various feelings of paralysis into six major categories: we are stuck in the past, stuck in the present, creatures of habit, addicted to trauma, co-dependent and unwilling to find job fulfillment. Almost immediately, the author becomes hopelessly tangled in an entire nation's neuroses that won't conform to neat classifications that are meant to accommodate afflictions as diverse as shellshock, obesity, procrastination, infidelity and being constantly late. Rufus undermines her own points often, because she provides scant evidence to buttress her frequent lament that things just aren't the way they used to be. "It's as if a generation has lost faith in going out to seek their fortunes," she contends, but provides no data to prove that more adult children are living with their parents than in previous generations. The book combines an uneasy mixture of pop psychology and glib analysis. While Rufus's premise is provocative, it remains mired in poor presentation and groundless assertions.