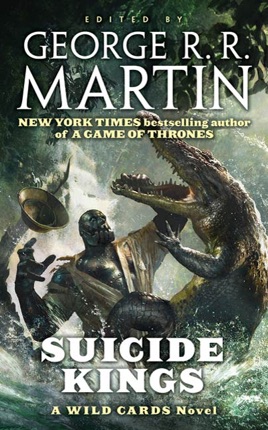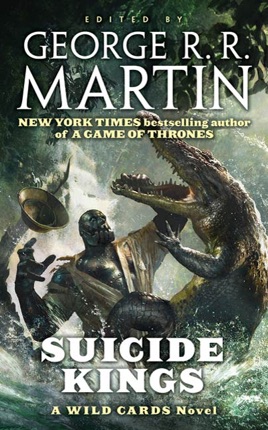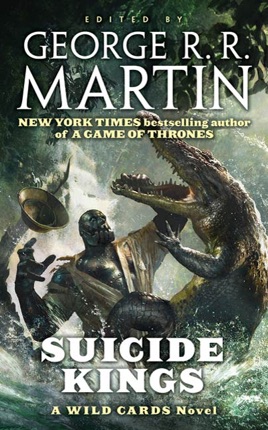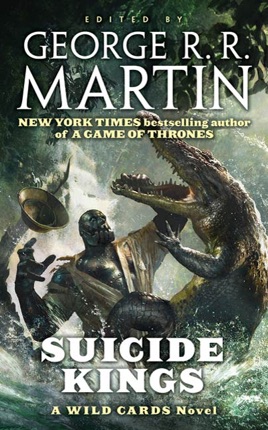 Suicide Kings
A Wild Cards Novel
Publisher Description
Soon to be a show on Hulu!

Rights to develop Wild Cards for TV have been acquired by Universal Cable Productions, the team that brought you The Magicians and Mr. Robot, with the co-editor of Wild Cards, Melinda Snodgrass as executive producer.

In 1946, an alien virus that rewrites human DNA was accidentally unleashed in the skies over New York City. It killed ninety percent of those it infected. Nine percent survived to mutate into tragically deformed creatures. And one percent gained superpowers. The Wild Cards shared-universe series, created and edited since 1987 by New York Times #1 bestseller George R. R. Martin ("The American Tolkien"—Time magazine) along with Melinda Snodgrass, is the tale of the history of the world since then—and of the heroes among the one percent.

Ranging from New York and New England to ravaged Africa and New Orleans, encompassing war, devastation, and stubborn hope, Suicide Kings advances the story of the Wild Cards, and their struggle to be fully human in a world that fears and mistrusts them.

The Wild Cards Universe
The Original Triad
#1 Wild Cards
#2 Aces High
#3 Jokers Wild

The Puppetman Quartet
#4: Aces Abroad
#5: Down and Dirty
#6: Ace in the Hole
#7: Dead Man's Hand

The Rox Triad
#8: One-Eyed Jacks
#9: Jokertown Shuffle
#10: Dealer's Choice

#11: Double Solitaire
#12: Turn of the Cards

The Card Sharks Triad
#13: Card Sharks
#14: Marked Cards
#15: Black Trump

#16: Deuces Down
#17: Death Draws Five

The Committee Triad
#18: Inside Straight
#19: Busted Flush
#20: Suicide Kings

The Fort Freak Triad
#21: Fort Freak
#22: Lowball
#23: High Stakes

The American Triad
#24: Mississippi Roll
#25: Low Chicago
#26: Texas Hold 'Em

At the Publisher's request, this title is being sold without Digital Rights Management Software (DRM) applied.
PUBLISHERS WEEKLY
The 20th Wild Cards shared-universe novel (after 2008's Busted Flush), written by six authors, continues developing an alternate present while killing off characters right and left. An alien virus released in 1946 killed 90% of humanity and turned 1% of the rest into superpowered "aces." Now many aces, like Noel "Double Helix" Matthews, want out of the superhero gig, but they reunite to challenge evil idealist Tom "The Radical" Weathers, possibly the world's most powerful ace. Noel and his comrades also discover children forced into experiments that will make ace soldiers of a few, while being horrendously lethal for the rest. Martin and his stable of authors have created a relentless story that will appeal to readers who like action gritty to the point of ruthlessness, cynical politics and only fragile bubbles of hope.
Suicide kings
This is psycho junk and too disjointed. don,t waste you time
Suicide Kings
I may be a bit biased because I grew up on superheroes and the like, but I really do like what they have done with this. There are times when I get upset and there are those times when I laugh, but is that not what a good story is supposed to do? If so then these are great stories because they tried to keep it as real as possible. Some live, some die. In the end it's just like life to throw large changes at us that we are forced to accept and adapt to. I love these stories and they never fail to keep me coming back! Great job guys. If you love or even just like superheroes, then this is for you! Hope you enjoy it as much as I have and continue to do so.
More Books by George R.R. Martin & Wild Cards Trust
See All